Urbanization rate to reach 70% by 2035: Study
Share - WeChat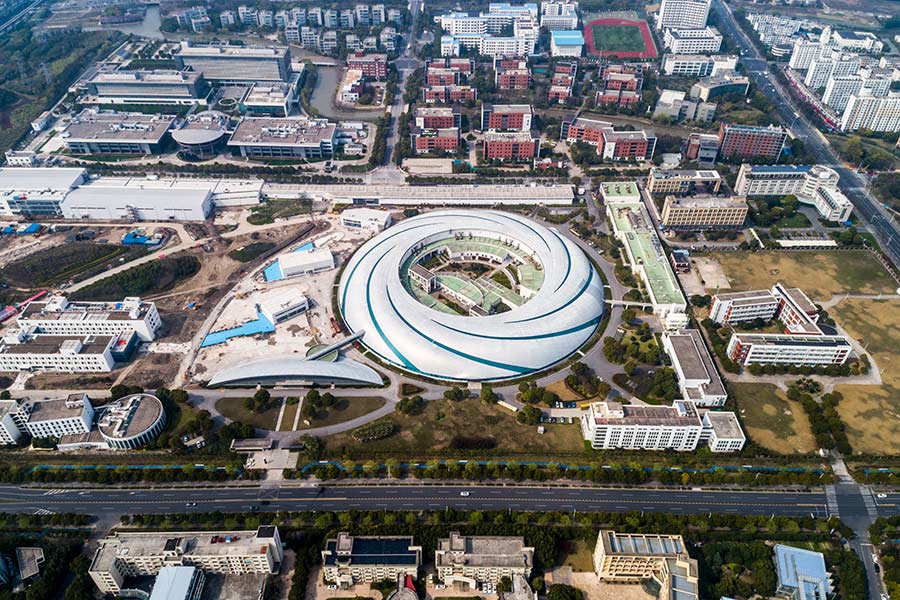 China's urbanization progress will continue, with the urbanization ratio reaching 70 percent by 2035, according to a report published by the National Academy of Economic Strategy under the Chinese Academy of Social Sciences.
As the urbanization rate grows, the speed of urbanization will remain steady and then slowly decline.
Massive populations moving to cities will put pressure on employment, leading to risks at a later period of urbanization. The number of increasing laborers will reach 15 million in cities this year.
"Intelligent plus industries" can dissolve the risks with measures that include supporting industries to boom and improving business environments, the report said.
Chinese cities will basically realize smart living by 2035. One billion Chinese people, or over 70 percent of residents, will live and work in cities with area of 100,000 square kilometers, and will use smart technologies, the report said.
China is in a transformation phase to a high-income country. Although a few cites have crossed the threshold to high-income, most cities are far from the threshold.
Excluding two resource-based cities - Dongying and Ordos - the per capita GDP in 12 Chinese cities surpassed $20,000 in 2018.
As first-tier cities, including Beijing, Shanghai and Shenzhen, upgrade their industries to high-end oriented, some second-tier cities - Hangzhou, Nanjing, Wuhan, Chengdu, Hefei and Changsha - are implementing industry upgrading. They will do this by cooperating with first-tier cites to receive industries and elements, such as talents and innovations, from those larger cities.
From the fourth quarter of 2016 to the first quarter of 2018, the net inflow of talents in Hangzhou, Changsha, Chengdu and Xi'an ranked at the forefront of the country, the report said.
The report pointed out the elements spreading will support China becoming a high-income country. In the next 15 years, the country will realize full upgrading with the central cities' development driving other cities to improve.
The country has carried out its reform and opening-up policy for 40 years, training almost 100 million college students, and the figure will be at an average annual growth of 7 million in the future, according to the report.
China aims to ensure the national per capita income reaches $12,000 and keeps steadily improving, as well as making sure industries rise to mid-to-high end in the future, the report said.
Market-oriented reform will drive the country to realize high-quality growth and economic transformation.
The public service gap between cities and villages is trending to balance as free compulsory education and new rural cooperative medical care systems have been built in the villages.
During the period of the 13th Five-Year Plan, the per capita disposable income gap between urban and rural residents has been declining, the report said.
China's urban morphology will evolve from metropolitan dominance to urban agglomeration dominance in next 15 years.
The urban population will crowd in urban agglomeration, with 25 percent in small towns, 25 percent in small- and medium-sized cities, and 25 percent in central cities and metropolises, respectively.
The report pointed out a metropolis will support functions of modern services, including knowledge-concentrated industries, that is, those that need many talents to develop, and capital-concentrated industry, and small- and medium-sized cities will support industries from a metropolis, such as the manufacturing industry, in the future.