Shenzhen offers lesson to global cities
Share - WeChat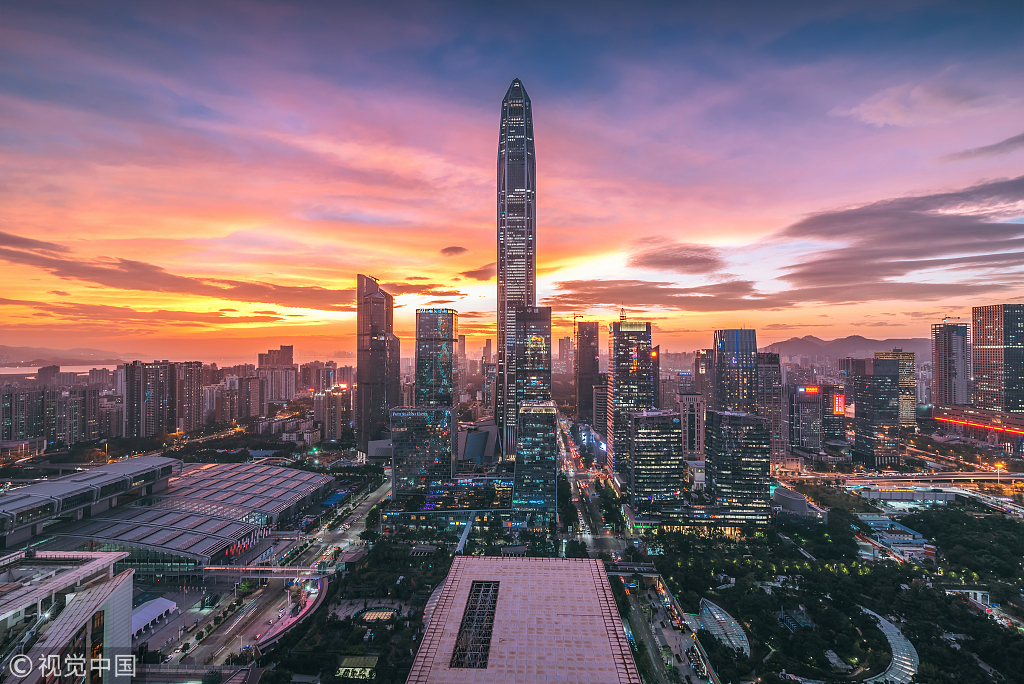 The Shenzhen's transformation journey from a small fishing village into a global economic powerhouse in just over 40 years offers lessons for cities across the globe, experts said.
The experts speaking at the launch of a book on Shenzhen, on the sidelines of the UN-Habitat Assembly, said the city in Guangdong province has experienced rapid economic and environmental transformation, leading to its recognition as innovative, inclusive, young and high-tech.
Aloysius Mosha, professor and dean of the Faculty of the Built Environment, Ba Isago University in Gabon, Botswana, termed the book as a clear recipe or blue print of how to handle fast urbanization through adoption of innovative financing strategies.
Mosha said while fast urbanization is inevitable, its consequences and adverse impacts can be managed through integrated and sustainable urban planning.
"There is need for good governance, appropriate policies, regular reforms and innovative approaches. Countries should move from normal city financing to innovative financing," he said.
Mosha said Shenzhen has been encouraging and financing entrepreneurs who are interested in industrial development.
"Shenzhen has also provided many incentives to woo local and international investors. Today the city can pick and choose whichever foreign direct investment or FDI it wants," he said.
The dean said Shenzhen has gone beyond the traditional funding streams to venture into innovative strategies, such as land value capture, as issuance of municipal bonds.
This is in addition to FDIs, project finance, use of local government platforms, public private partnerships, special purpose vehicles and tax incentive financing.
"The future is extremely bright for Shenzhen city and it remains a role model in the adoption of innovative financial models for city development," he said.
Raffaele Scuderi, professor of Applied Economics at Kore University of Enna, Italy, said the transformation of the city within such a short period of time makes it a unique case of urban development.
Scuderi attributed the city's impressive dynamic of both the population and economy to peculiar and successful process that has been promoted, sustained and regulated by governmental planning.
"The open door policy set up Shenzhen as a window on the new trends in economics, a training ground for talents in mainland, and an experimenting ground for reforms in China," he said.
Scuderi said urban planning played a central role in sustaining and driving the city's economic growth and the transformation of urban landscape.
He said the main novelty in Shenzhen was the use of socioeconomic and spatial planning in a new way, specifically facilitating and promoting economic growth and market development.
Werner Lang, professor of Energy-Efficient and Sustainable Design and Building at the department of architecture at the Technical University of Munich, said Shenzhen is one of the sustainable cities in China.
"By further improving its public transport system and intensifying its green urban infrastructure, Shenzhen might serve as a role model for its neighbors and other cities," he said.
Lawrence Scott, a foreign expert at Nanjing University, said Shenzhen offers abundant cultural resources with museums, theatres, concert halls with symphony orchestra, a complex, integrated library system, as well as art galleries and art spaces.
"In Shenzhen, the overseas Chinese town or OCT has established clusters of cultural creative industries such as OCT-Loft, where small and medium enterprises flourish, such as design industries, alongside other relatively youth-oriented creative programs," he said.
Scott said Shenzhen boasts as the first city in China and globally to use electric powered public buses for 100 percent of its fleet in 2017.
In the foreword to the book, Maimunah Sharif, the executive director of UN-Habitat, said Shenzhen's remarkable economic and social development had been built on high-tech, manufacturing and service industries.
"Shenzhen is truly a remarkable success story. Many growing cities, special economic zones and new cities can learn a lot from its experience," she said.
Sharif said Shenzhen's economic output is ranked third highest among 659 Chinese cities and according to the 2017 Global Financial Centers Index, Shenzhen is the 22nd most competitive financial center in the world.
In 2016, the city's contribution to the national GDP was $303 billion, surpassed only by Shanghai and Beijing, Sharif noted.