Much more than just a movie event
Share - WeChat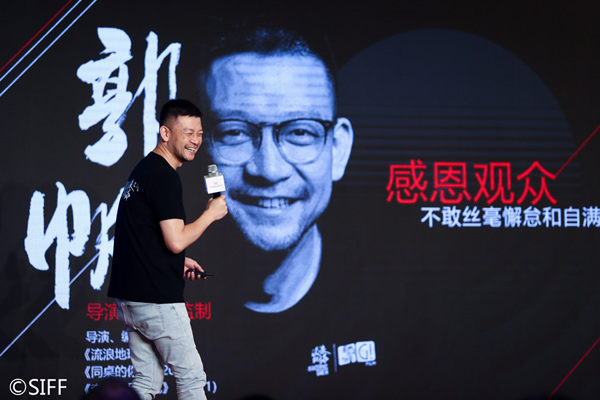 The Shanghai International Film Festival is an active player in fostering exchange between China and countries involved in the Belt and Road Initiative, Zhang Kun reports.
The ongoing 22nd Shanghai International Film Festival has facilitated greater exchange between the Chinese film sector and those in countries involved in the Belt and Road Initiative, according to organizers.
The festival, which is one of the largest celebrations of the Asian film scene, kicked off on Saturday and will conclude on Monday. More than 500 films are being shown in 47 cinemas across the city during the festival.
Since hosting the first Silk Road film exhibition in 2015, the SIFF has been constantly expanding its contact with filmmakers from countries involved in the Belt and Road Initiative. Last year, the SIFF founded the Belt and Road Film Festival Alliance and welcomed seven new members this year. The alliance currently comprises 38 festivals and institutions from 33 countries.
"Last year, we also launched the Belt and Road Film Week within the framework of the SIFF to introduce outstanding films from lesser-known and new artists," says Fu Wenxia, executive secretary-general of the organizing committee of the SIFF.
This year, the film week will present eight important films. Meanwhile, the SIFF will for the first time host a salon for film distributors from around the world, projecting outstanding films from countries involved in the BRI.
"Filmmakers participate in the SIFF because we are an international film festival, and they hope to reach international distributors rather than just the Chinese market," says Fu in an interview to China Daily. "Just like when you go to the Cannes festival, you are not only looking at the French film market.