Dragon boat tradition celebrated worldwide
Share - WeChat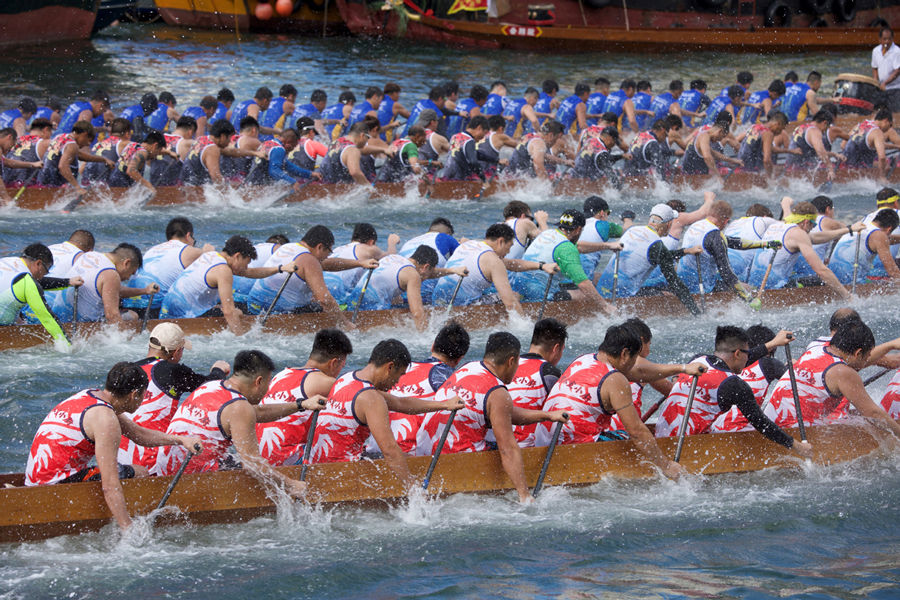 Dragon boat racing, a traditional Chinese sport originally held to celebrate the Dragon Boat Festival, has gained global popularity and helped promote exchanges among countries.
Dragon boat racing's original Duanwu Festival began over 2,000 years ago as a memorial to Qu Yuan, a loyal and highly respected poet who sacrificed his life to protest corruption in the Chinese court of Chu (present-day Central China's Hunan and Hubei provinces) during the Warring States Period (475-221 BC).
Unlike the evil or demonic creatures in European mythology, Asian dragons are traditionally believed to bring good fortune and prosperity.
As the sport expands beyond its Chinese roots, dragon boat races are popping up all over the US, Europe and Asia.