F&B firms speed up mergers, acquisitions in overseas markets
Share - WeChat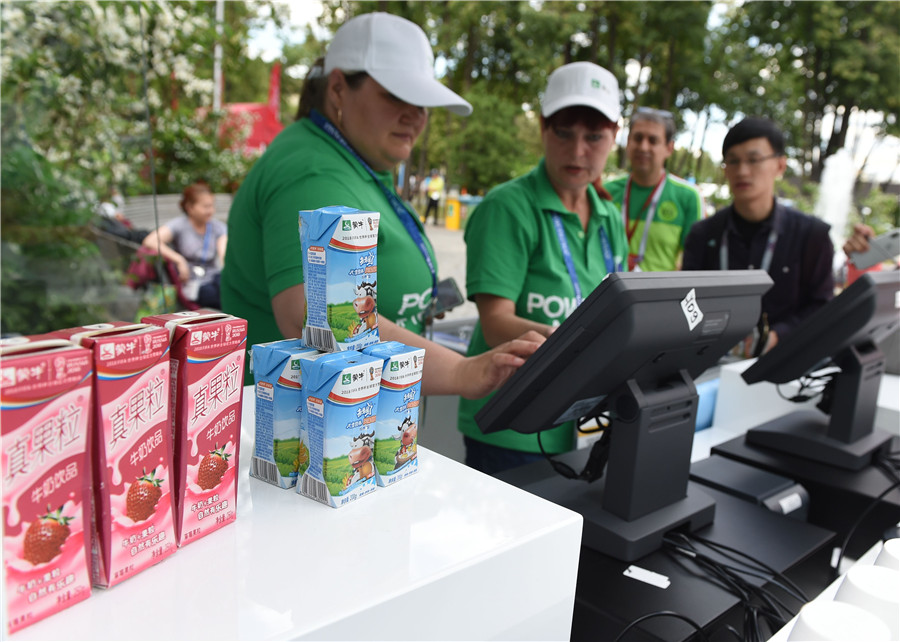 As market competition becomes increasingly fierce in the Chinese food and beverage industry, companies are increasingly tapping into overseas markets to seek more resources and business opportunities.
Analysts from Beijing-based market tracker Qimingpian wrote in a survey released in April that Chinese food and beverage companies, especially those with a larger domestic market share, have accelerated mergers and acquisitions in overseas markets. Chinese companies carried out at least 31 major overseas mergers and acquisitions between 2013 and 2018.
Dairy, meat, wine, beverage and nutrition products are the sectors reporting most outbound investment by Chinese companies. Most of the targets are located in developed markets such as France, the Netherlands, New Zealand, Italy and Australia.
Hohhot-headquartered Yili Group, has already sought cooperation with more than 700 companies in 34 countries and regions. In November, it acquired a 96.46 percent stake in Thailand's largest ice cream maker Chomthana for $80.56 million.
Zhuhai-based nutrition products maker By-Health acquired Australian probiotics maker Life-Space Group for 3.6 billion yuan ($523 million) in July 2018. Chinese liquor maker Jiangsu Yanghe Distillery Co Ltd acquired a 12.5 percent stake in Chile's second-largest winemaker VSPT Wine Group for 430 million yuan last year.
Enthusiasm for overseas investment is even more evident among Chinese dairy companies, according to the China Food Association. As the market leaders - Yili Group, Mengniu Dairy Co Ltd and Bright Food Group Co Ltd - take up more than 50 percent of the market share of dairy products, the industry is highly concentrated and there is limited room for these top companies to seek growth in the domestic market. Therefore, they will have to accelerate mapping in overseas markets in the mid to long-term, according to the association.
The increasingly tense competition in the domestic market is a major reason for the overseas deployment, according to the Qianzhan Industry Research Institute. As the threshold to enter the food and beverage industry is relatively low, the number of food and beverage companies has continued to increase. By the end of last year, there were 9,634 food companies and 7,606 beverage makers in China. Therefore, the profit margin has been continuously narrowing.
Zhou Li, board secretary of Hangzhou-based beverage giant Nongfu Spring added that reaching overseas is more than just winning over local consumers. It is more important to have an international vision, supply chain and talent pool.
Liu Peng, senior food industry analyst of TF Securities, said the overseas mapping of Yili and Mengniu is mainly about creating an ecosystem by integrating resources all over the world. But what the Chinese food and beverage firms should do is to bring products with strong Chinese characteristics to overseas consumers.
The French nutrition giant Danone is the best example, said Liu. The company has proved that it can sell its products well in different markets. Even if it can only achieve 5 percent annual growth in certain markets, its strong global network has helped multiply Danone's market capitalization by more than 25 times.
Edward Zhu, chief executive officer of Shanghai-based food and supply chain solution provider Chic Group, said the most important thing for outbound companies is patience.
"The company should have enough patience to let the local market scale grow. Also the partners and owner of the company should have enough patience," he said.