World's top singles players knocked out of table tennis China Open mixed doubles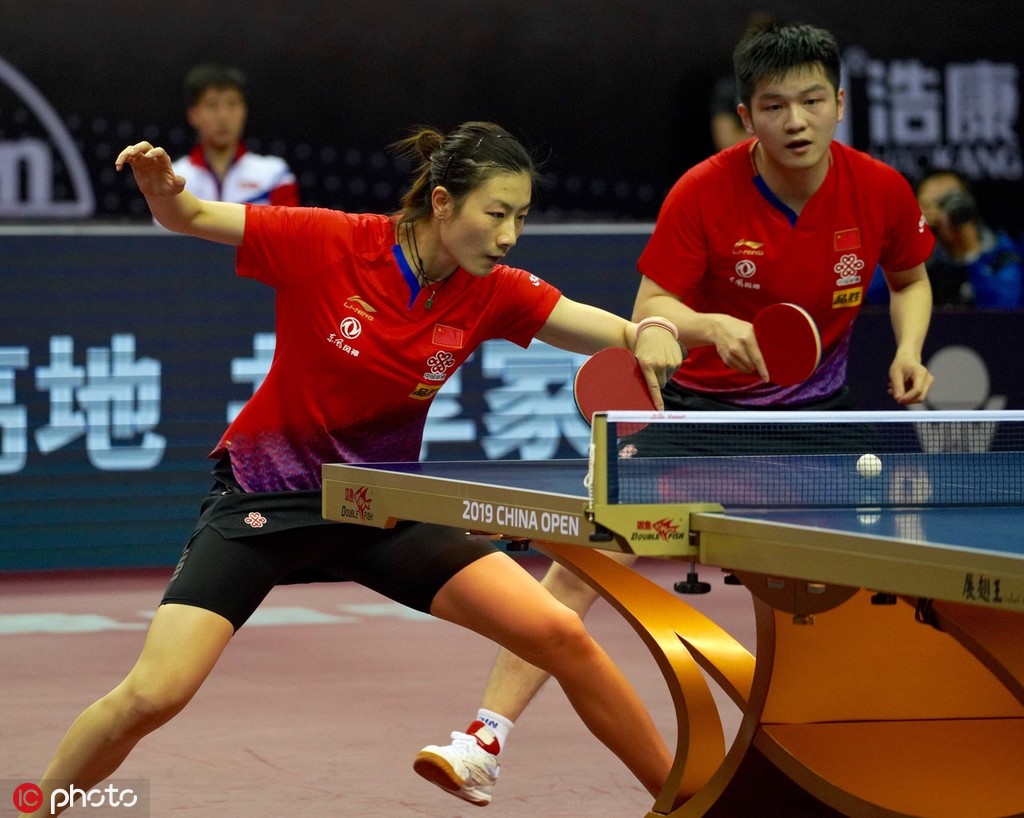 SHENZHEN - The world's top men's and women's paddlers paired up for the second time in mixed doubles, only to lose in the preliminary round at the China Open table tennis tournament on Wednesday.
Chinese men's world No 1 Fan Zhendong and his counterpart of the women's team Ding Ning were shown the exits by an unknown duo from the Democratic People's Republic of Korea, An Ji-song and Kim Nam-hae.
"Our rivals played a better game," said Ding Ning after their 12-10, 14-12, 11-9 loss. "That boy was really strong."
The boy, An, is ranked 109th in the world, having racked up an international record of 40 wins and 26 losses. He reached the men's singles last 32 and the mixed doubles last 64 in the world championships in April.
Kim has kept an 81-33 record and reached the women's singles last 64 and doubles quarterfinals, as well as the last 64 of the mixed doubles at the 2019 world championships.
Fan and Ding teamed up for the first time in the 2019 worlds, only to lose to teammates and eventual winners Xu Xin and Liu Shiwen in the semifinals.