Madrid digs in its heels as Ramos requests China move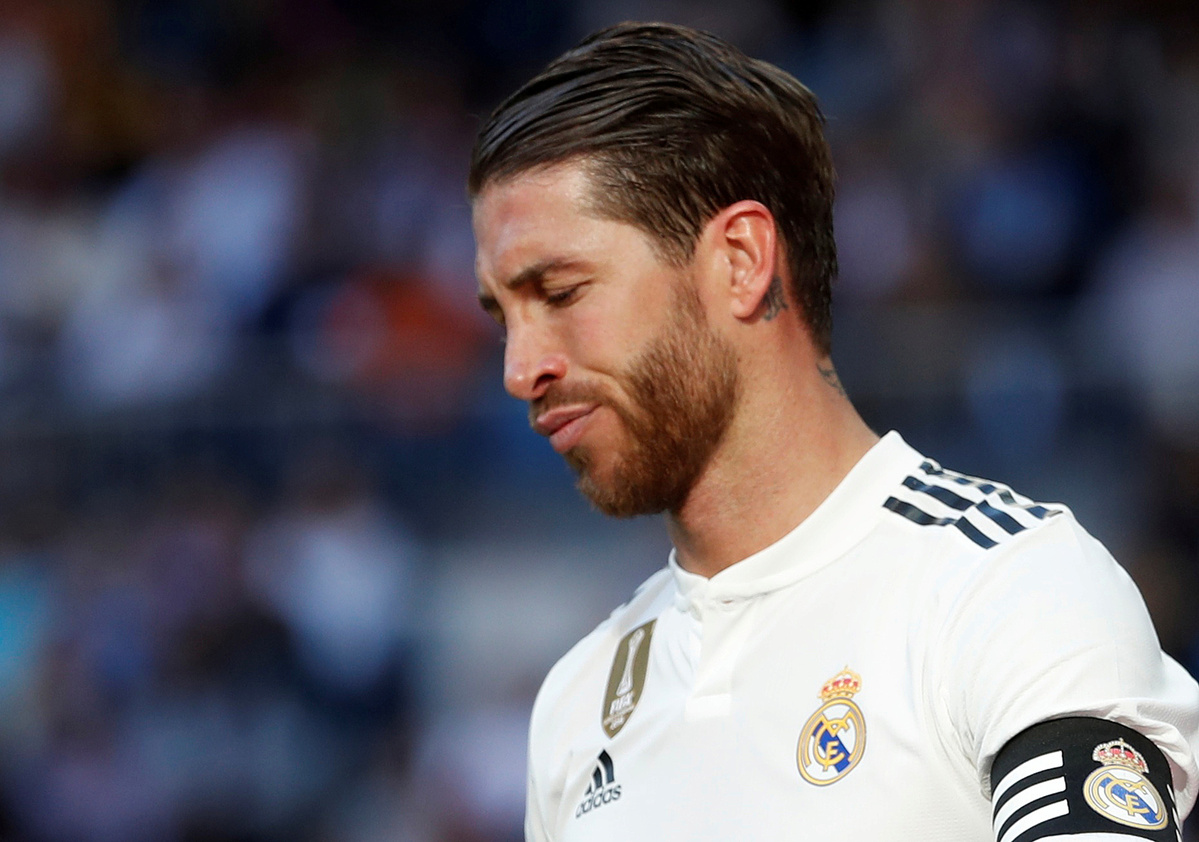 Sergio Ramos is reportedly desperate to leave Real Madrid for China after receiving an offer from an unnamed Chinese Super League club.
However, Spanish media claim Madrid is unwilling to let its 33-year-old captain make a move, despite his falling-out with club president Florentino Perez.
It seems any Chinese deal for Ramos would require Madrid to allow the 2010 World Cup winner to leave for free-a highly unlikely scenario given he is contracted until 2021.
On Monday, Perez told Spanish radio station Onda Cero: "They (Ramos and his agent) came to see me in my office and told me they had a very good offer from China, but the league rules over there wouldn't permit them to pay the transfer fee.
"What was I going to tell him? We said this couldn't happen but we'd speak to the club to satisfy him but that Real Madrid could not afford to let its captain leave for free as that would set a terrible precedent for other players. And that's that. It was all cordial."
It has been widely reported that Ramos' relationship with Perez is far from cordial, with the bad feeling between the two festering for years and coming to a head this season following Real's elimination by Ajax in the last 16 of the Champions League.
Ramos missed the second leg against the Dutch side due to suspension after purposely picking up a booking in the 2-1 first-leg victory-a ploy used to reduce the risk of missing games later in the competition.
However, a 4-1 second-leg defeat at Santiago Bernabeu ensured Real would go no further in the Champions League, which it won the previous three seasons.
A fiery exchange between Ramos and Perez reportedly ensued in the dressing room after that match, with the president loudly blaming the veteran Spanish international's absence for the stunning loss.
Ramos joined Los Blancos from Sevilla in 2005 and has become one of the club's most celebrated players, winning four Champions League titles, four Club World Cups, four La Liga crowns and lifting the Copa del Rey twice.
However, there was no silverware this term in a miserable season for Madrid following the departure of superstar Cristiano Ronaldo to Juventus.
Now Real is braced for a summer of rebuilding, with Eden Hazard expected to arrive from Chelsea to bolster coach Zinedine Zidane's attacking options.
Whether Ramos is part of Zidane's plans in defense remains to be seen, but reports in Spain indicate Ramos' days at Madrid are numbered.
"The relationship is broken, the communication is almost non-existent," Spanish radio station Cope reported.
"'I'm tired and fed up,' the player who wears the captain's armband has said. Ramos knows that Florentino speaks badly of him and can't stand that he keeps insinuating that the blame for the Ajax elimination is Ramos," added the report.
"He can't stand that Florentino's people speak badly of him. He can't stand that his commitment has been put in doubt."