Education firm targets kids at home with coding products
Share - WeChat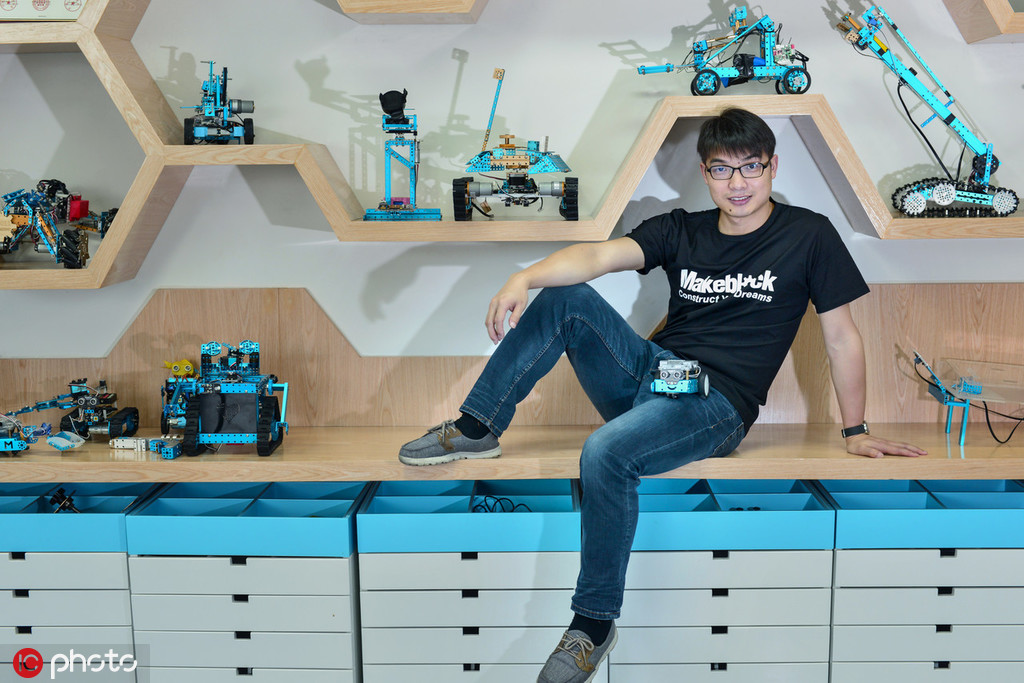 Chinese STEM education solution provider Makeblock announced its entry into the consumer business on Wednesday by launching two new products aimed at children at home to tap into the growing demand of coding education in the country.
The intelligent hardware leader unveiled a coding box to help children between 8 to 16 years of age learn coding at home. With over 10 electronic modules and 30 materials and tools, children will be able to build Lego-like robots and guide them by learning coding online on a monthly basis.
"Makeblock wants to empower kids to create things in both the digital and real world so that kids can be trained both mentally and physically," said Wang Jianjun, founder and CEO of Makeblock, "which separates the company from some online coding platforms in the field."
Better known for its wide presence in over 250,000 schools worldwide, the company is ramping up efforts to dip into the multibillion coding market in China. It also launched Tong Xiaodian, a small robot targeting children aged above 4.
Makeblock, founded in 2013, is an educational service provider of science, technology, engineering, arts and math. It enables students to build robots and programming with self-written software using tools and toys for a new era.
Through the latest products, Wang noted that the firm also hopes to supplement the company's business in the foreign market, which accounted for around 70 percent of its total revenue.
The Shenzhen-based company claimed it has sold its robot kits in over 140 countries where over 8 million children are using them.
In France, over 6,000 French primary and secondary schools are using Makeblock-based software and courses, the company added.