Food festival serves up Chengdu's finest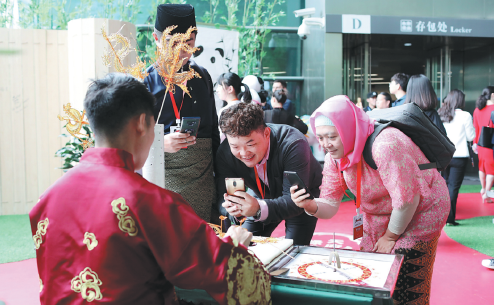 The One Belt One Road South East Asian NGOs Alliance, the World Chilli Alliance, the Chinese branch of Slow Food International, the International Food Culture Exchange Association in South Korea and a Japanese alliance for spicy food, were among the first professional bodies to join the alliance.
As well as promoting Asian food, the alliance will also serve as a vehicle to protect and inherit gastronomic skills and professional training, said Yuan Xiaoran, secretary-general of the Chengdu Catering Profession Association.
Delegations from Thailand, Israel, Pakistan, South Korea, Singapore, Japan and China's Hong Kong and Macao each held themed days during the food festival, welcoming people from around the world with tastes of their unique cuisines and cultures.
A whole host of events were held during the festival, including the 2019 China (Chengdu) International Food Cultures Summit Forum, four exhibitions of essays, photography and films about Chinese cuisine through the ages, as well as tours of the city itself.
Food was not only the main draw of the menu for the Chengdu city tours, with guests being taken to see that other icon of Chengdu - the giant panda, as well as relics which date back as far as 4,000 years at the Jinsha Site Museum and the natural beauty of the Jincheng Greenway.