New driving force for bike industry profits
Share - WeChat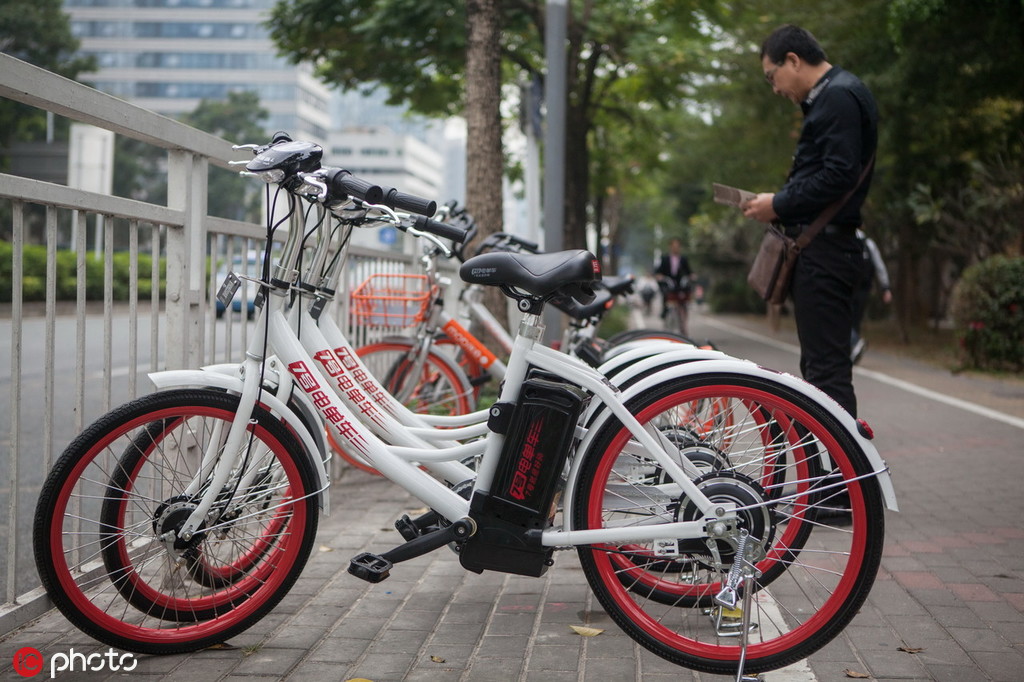 The bicycle industry has found a driving force for new profits in producing electric bicycles, exploring niche markets, and improving intelligent and network connecting levels, Economic Daily reported Monday.
As China's bicycle-sharing companies experienced periods of boom and decline in 2017 and 2018, many of the country's bicycle companies have discovered new profit potential by producing e-bicycles.
Statistics show the output of shared bicycles was 5 million in 2018, a quarter of that of 2017, while the output of e-bicycles reached 32.78 million in 2018, up 5.8 percent year-on-year, according to the report.
Benefiting from ever-growing demand, the development of the e-bicycle has maintained strong growth momentum. In the first quarter of this year, the profit growth rate reached 28.7 percent for e-bicycle enterprises above the designated size in the industry, which refers to those with an annual main business revenue of 20 million yuan ($2.98 million) or more.
Some companies find niche markets in the industry by producing specialized bicycles for health, sports and slow urban lifestyles.
Century-old bike-maker Shanghai Phoenix Enterprise (Group) Co Ltd and Tianjin Flying Pigeon Cycle Development Co are transforming to produce sports and leisure bicycles based on the fast growth for these types of products.
The output of such bicycles priced above 1,000 yuan saw an 18.5 percent year-on-year increase to 8.43 million last year, up 10.5 percentage points over the previous year and accounting for about 11.5 percent of the total.
Other companies including Bike8, Onelap and Incolor continue to manufacture innovative bicycles by improving the intelligent and network connecting levels of their products.
The company's core technology is to produce diversified bicycle handlebars in accordance with ergonomics to avoid sports injuries, said Xu Weiyao, deputy general manager of the business department of HL Corp (Shenzhen), a company producing bicycle parts.
China's export of bicycle parts increased to $2.72 billion in 2018, up 13.9 percent year-on-year, the largest growth rate since 2014, the report said.