New national standards on electric bicycles take effect
Share - WeChat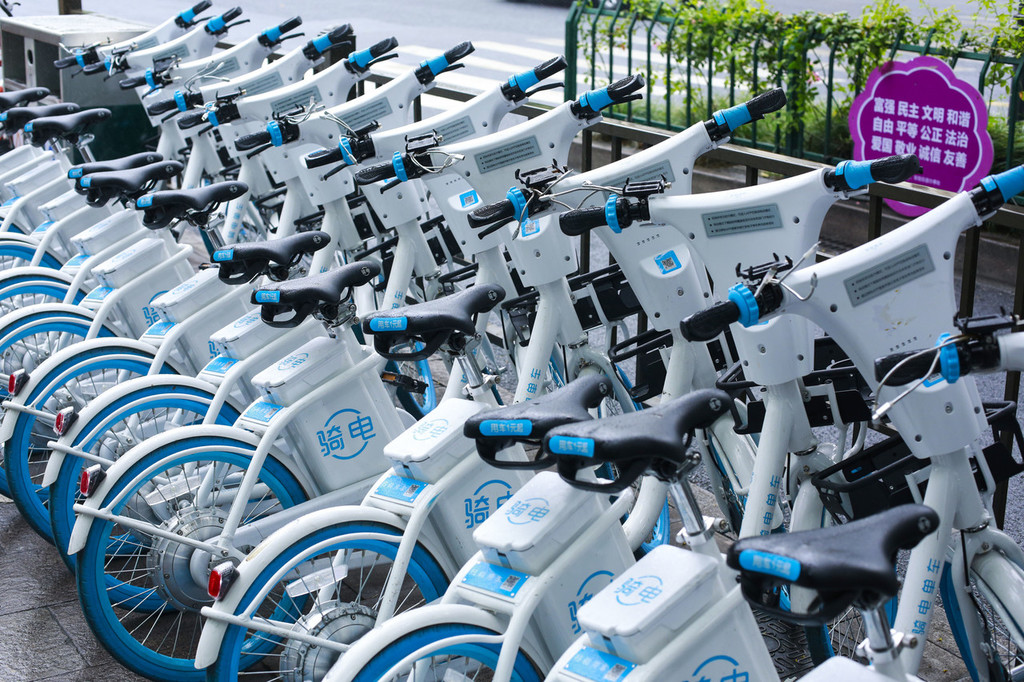 China started to implement new national standards for electric bicycles on April 15, CCTV reported on Tuesday.
A qualified electric bicycle must have pedal functions and its speed cannot surpass 25 kilometers per hour, according to standards issued last May.
The vehicle's weight, including battery, shall not exceed 55 kilograms and the motor power and battery voltage should not exceed 400 Watts and 48 volts respectively.
Additional technical requirements including tamper-proof, fireproof and charger protection systems are also included in the new standards, replacing the ones issued in 1999.
Vehicles that do not meet requirements will be classified as electric motorcycles, which need license plates and drivers' licenses.
The new standards not only improve the safety performance of electric bicycles but also provide an opportunity to develop shared electric bicycles, The Beijing News reported.
Many travel companies have already been involved in shared electric bicycles or the electric-powered vehicle business. Bike-sharing company Mobike launched electric-powered vehicles as early as July 2018, the report said.
Prior to that, Didi Chuxing promoted shared electric bicycles in Hangzhou, East China's Zhejiang province, and Hello-Chuxing also received considerable per-capita orders for electric-powered vehicles.
US-listed company Niu Technologies has provided products and technological support to many international companies including Scooty from Belgium, Econduce from Mexico and Indigo from France.
In the domestic market, people's attitude toward electric bicycle-sharing changes from place to place. Transportation administrations in Beijing, Shanghai, Tianjin and Hangzhou stated they won't develop shared electric bicycles due to potential risks caused by charging such vehicles.
Shared bicycles are mainly found in big cities like Beijing and Shanghai, but shared electric bicycles will become more popular in second and third-tier cities, said Feng Xiao, chairman of Phylion Battery Co Ltd.
Apart from urban management, public transportation networks in second- and third-tier cities are not as developed as first-tier cities — where taxi costs are very high — so customers would prefer shared electric bicycles in these cities, Feng said.
Solutions for charging electric bicycles are still under consideration and if the market is opened great potential will be unleashed, Feng said, adding he is very optimistic about the prospects of electric bicycle-sharing.
The new standards for electric bicycles were issued as market regulators across the country were asked to step up management of compulsory certification for electric bicycles, according to a document jointly issued by the State Administration for Market Regulation, the Ministry of Industry and Information Technology and the Ministry of Public Security.
Businesses manufacturing or selling products that do not comply with the new standards will be investigated strictly, and violators will be ordered to stop manufacturing or selling unqualified products and pay fines. They could also face revocation of business licenses or criminal penalties.