NCPA to celebrate Yang Baosen's legacy with shows in May
Share - WeChat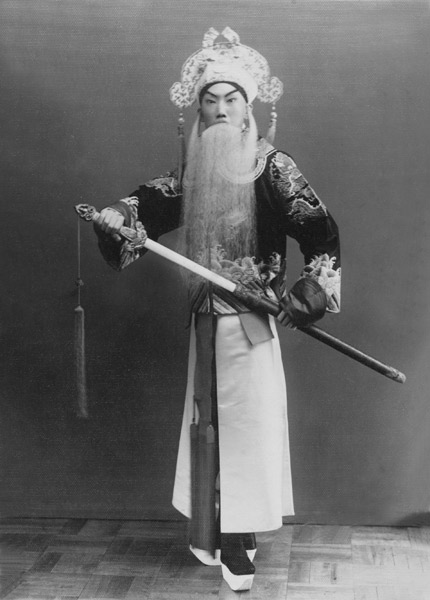 He was one of the most famous Peking Opera masters of the last century who developed a singing technique that still bears his name-yang pai, or Yang style.
Yang Baosen (1909-1958), who specialized in playing the roles of laosheng, or old male roles, will be remembered by Peking Opera artists from around China.
Bringing together art forms, including singing, dancing, martial arts and acrobatics, Peking Opera has a history spanning more than 200 years, and in 2010, UNESCO declared it an Intangible Cultural Heritage of humanity.
In commemoration of the 110th anniversary of the birth of Yang, four shows will be staged at the National Center for the Performing Arts from May 16 to 19 with Peking Opera artists from Tianjin, Shanghai, Beijing and Shandong province who have inherited his performing style.
Some of Yang's most classic Peking Opera pieces, including The Generals of the Yang Family, which tells the story of a loyal military family during the Song Dynasty (960-1279), and Ji Gu Ma Cao, which is adapted from one of the stories of the Romance of the Three Kingdoms, a 14th-century novel by Luo Guanzhong, will be performed.
Born in Beijing, he started learning Peking Opera at 8 years old with his grandfather Yang Guiyun and father Yang Xiaofang-who were also Peking Opera artists-Yang Baosen made his stage debut at age 14 and founded his own Peking Opera troupe, named Bao Hua She.
Yang Baosen rose to fame with his solid performing techniques, especially his high-pitched voice, and formed his own performing style with the support of two Chinese musicians, Yang Baozhong, who played the huqin (a traditional Chinese stringed musical instrument), and drummer Hang Zihe, both of whom accompanied Yang Baosen in performances.
In 1939, Yang Baosen married his first wife, Zhao Xiazhang, and adopted a daughter, Yang Wenhui, who is 80 years old now. Yang Min is his son from his second wife, Xie Hongwen. His son was only 4 years old when Yang Baosen died.
One of the highlights of the shows at the NCPA will be the full-length performance of Wu Zixu, which will be performed by Peking Opera artists, including Yang Shaopeng, Zhang Ke and Du Zhenjie, on May 17.
Most Popular