Study raises doubts over biodegradable bags
Share - WeChat Plastic survives longer than expected, research finds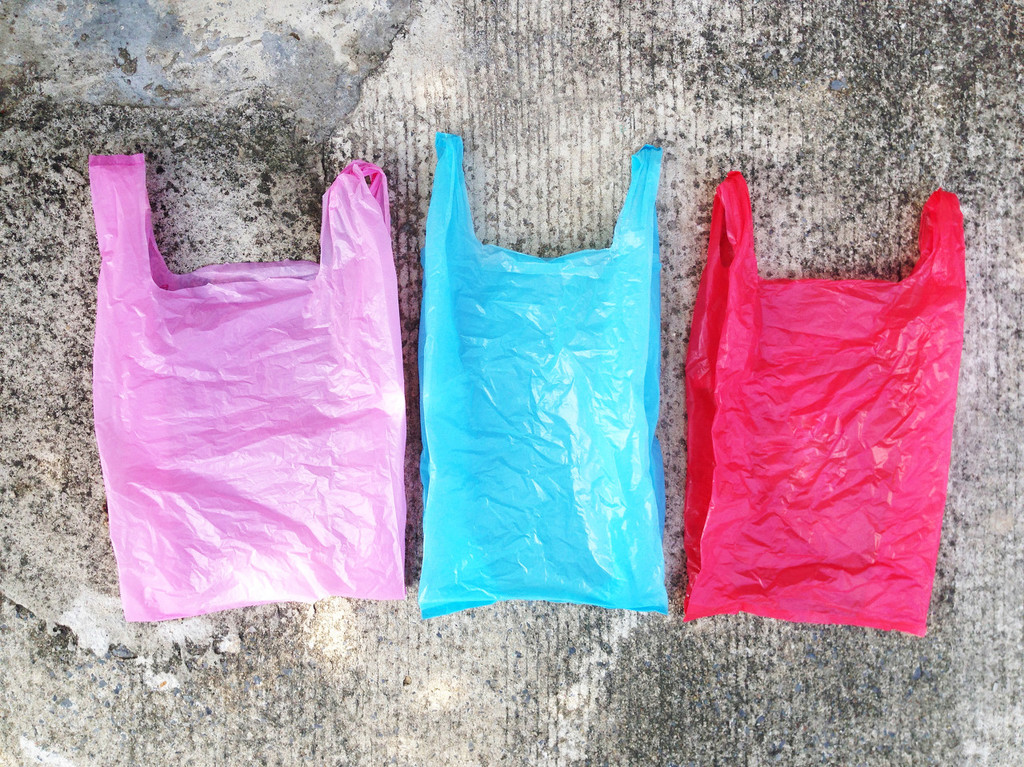 Some supposedly biodegradable plastic bags are still strong enough to carry shopping after being exposed in air, soil or sea for three years, scientists in the UK have found.
Research carried out by the University of Plymouth's International Marine Litter Research Unit has raised the question of whether the public has been misled about green issues, and whether biodegradable formulations can be relied on as a realistic solution to the problem of plastic litter, according to the Guardian newspaper.
The study, recently published in the journal Environmental Science and Technology, was the first to test compostable bags, biodegradable bags and conventional carrier bags after long-term exposure to natural environment.
None of the bags decomposed fully in all environments, although the compostable bag sample had disappeared after three months in the marine environment.
The so-called biodegradable bags, however, were still intact after being buried in the soil and sea. The compostable bag, which performed better, was present in the soil 27 months after being buried.
"After three years, I was really amazed that any of the bags could still hold a load of shopping,"said Imogen Napper, who led the study team.
"For biodegradable bags to be able to do that was the most surprising. When you see something labelled in that way, I think you automatically assume it will degrade more quickly than conventional bags. But, after three years at least, our research shows that might not be the case."
The researchers said more work is needed to establish what are the breakdown products of plastic bags, and to discover more potential environmental consequences.
Each year, the top 10 supermarkets in the United Kingdom use 1.1 billion single-use plastic bags and 1.2 billion plastic produce bags for fruit and vegetables, which produce 810,000 tons of plastic waste, according to a survey in November 2018 by environmental campaign group Greenpeace.
Under European Union law, since 2015 plastic bags have incurred a 5pence (6.5 US cent)charge in shops, and by 2018 a 30 percent reduction in their use had been recorded, but the number of bags discarded each year is still significant.
Vegware, the company that produced the compostable bag used in the research, said the study was a timely reminder that no material was magic, and could only be recycled if done correctly.
"Discarding a product in the environment is still littering, compostable or otherwise,"said a company representative."Burying isn't composting. Compostable materials can compost with five key conditions–microbes, oxygen, moisture, warmth and time."
Richard Thompson, the head of the Plymouth research unit, said its findings had shown the size of the task faced.
"It concerns me that these novel materials also present challenges in recycling," he said. "Our study emphasizes the need for standards relating to degradable materials, clearly outlining the appropriate disposal pathway and rates of degradation that can be expected."