Nations welcome modern agricultural machinery
Share - WeChat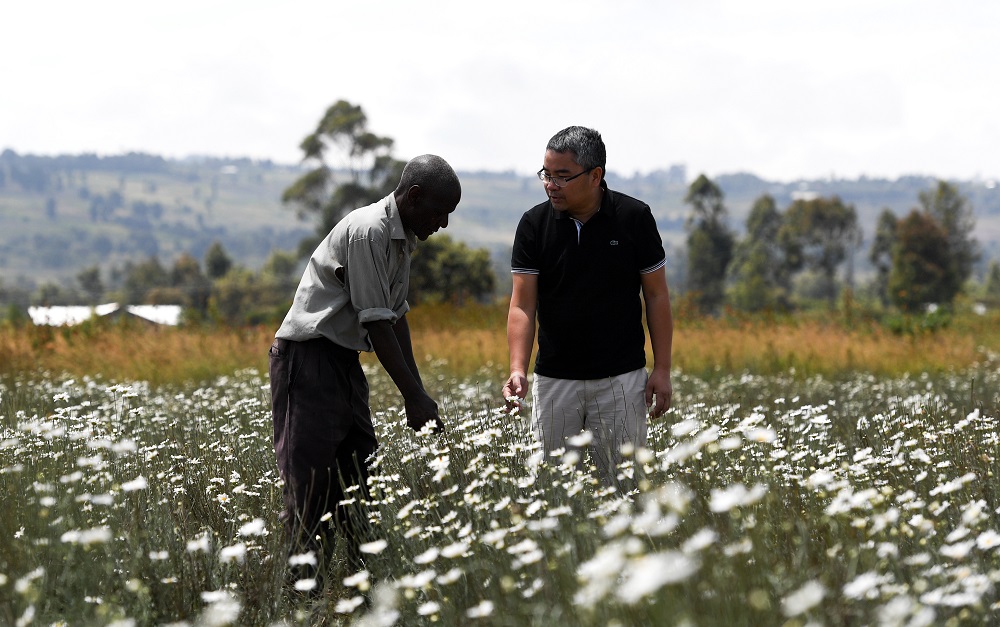 Not only has the Belt and Road Initiative brought about opportunities for China's agricultural vehicle manufacturers, it has also improved the livelihoods of people in related countries, said Jiang Weidong, founder of a leading Chinese agricultural machinery company.
Jiang, board chairman of the Wuzheng Group, said that since China put forward the initiative in 2013, the company has actively participated in the BRI and expanded businesses in Southeast Asia, Central Asia and Africa.
According to Jiang, several countries involved in the BRI are developing nations that rely heavily on agricultural production, so cooperation involving agricultural equipment is an important part of the BRI projects.
The company's three-wheeled farm vehicles are welcomed in many countries in Asia and Africa, given their good performances on farms in mountainous regions.
"Our three-wheeled vehicles can be used on various roads including bumpy ones, and their loading capacity is big," he said, adding that the company sells an average of 5,000 vehicles to Africa annually. Apart from farming vehicles, the company's other vehicles have also been sold to more than 40 countries including Pakistan, Cambodia, Vietnam and Myanmar. It has currently more than 30 service stations in Southeast Asia.
When Chinese companies develop their international markets, Jiang said that they do not simply sell products, but they also integrate their thoughts and advanced technologies with the local markets, and make Chinese solutions into world solutions.
The company has also made efforts to introduce modern agriculture in countries involved in the BRI through measures such as training farmers and building modern farms overseas.