Pirelli focuses on win-win business model
Share - WeChat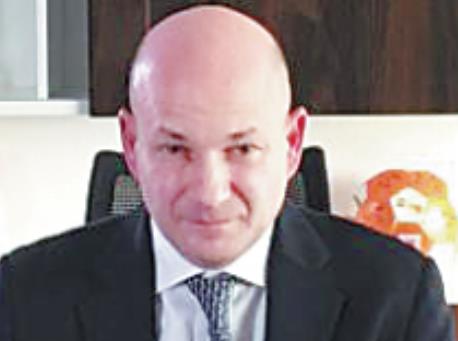 What common values do the Chinese and Italian cultures share? Yanzhou is close to Qufu, the hometown of Confucius. What are the unique cultural elements of Pirelli Yanzhou and how do they affect the company's development?
As the two ends of ancient Silk Road, the common values are family and love. Respect and appreciation have always existed between China and Italy, supported by friendship and common interests.
The Yanzhou Plant is close to Qufu, and the team is composed of people from all parts of the world: Chinese, Italians, Brazilians, Romanians, Germans and Venezuelans. The meeting of different cultures, in a hospitable country such as China, creates important values based on HSE, quality, passion, innovation and organization that improve day after day.
Pirelli has plants all over the world. What's your view of the plants in China and the Chinese members of staff?
Pirelli develops and guarantees equal policies, systems and highquality processes, in all its plants all over the world. Pirelli's Yanzhou Plant is one of the best-managed, most cost-effective and high-quality production plants in the world. It has become an integrated reference point with our headquarters, and proposes innovative solutions that create values in the Pirelli group.
As for the Chinese colleagues, I should say they are extremely motivated, committed hardworking and with high leadership skills.
What's your impression of China as a country?
China is a huge country with a massive population, a country with a great past and a bright future. The development speed of China is always stunning. We feel the evolution of digitalization and the mobility in daily life. Therefore, it offers great opportunities for both people and enterprises to grow together in China.
I enjoy working with great Chinese and international colleagues here, and I feel lucky to see the fast improvements in daily life, my Chinese colleagues and friends make me feel at home.
What's the most important value Pirelli Yanzhou creates? Do you think Pirelli's DNA of technology and innovation will be well developed in China?
Pirelli now is the only pure consumer tire company with a distinctive positioning in high-value tires. As for China, Pirelli not only produces and provides best-in-class products, but also inculcates the highvalue brand DNA in our consumers. Apart from the product itself, Pirelli is highly active in sports, motor sports, fashion, and art and culture, which we also bring into local practices in China.
What's the position of Pirelli Yanzhou and the Chinese market in Pirelli's global strategy?
Yanzhou Plant is the manufacturing hub in APAC. Pirelli's Yanzhou Plant has produced a total of more than 60 million tires. Currently, about 80 percent of production is high-value tires, it supplies original equipment tires to the Chinese factories of many top automakers.
China has always been an important market for Pirelli for both production capacity (with two plants in Yanzhou and one in Jiaozuo) and the potential of the market, the fast market demand is a key motivation for us to further develop our business, especially high-value products in China.
We can take a look at our performance in APAC, where China is the leader. And In 2018, Pirelli APAC had total tire revenues of 890.2 million euros (17.1 percent of Pirelli's revenues), with an organic increase of 13.3 percent - in the top two regions with the highest profitability globally.
How do you envision the future of Pirelli's tire products in the Chinese market, in which foreign and local tire-makers are competing?
Pirelli has full confidence in the Chinese market. From the strategic point of view of high-value, our next steps in APAC, especially in China, will leverage the advantage of a new joint venture factory in Shenzhou, continuously keeping high-value top line growth, maximizing pull-through rate, and signing more cooperation agreements with premium international and local carmakers.
Challenges and competition allow us to improve and reach higher results. Pirelli has the people, passion and highly innovative technologies to be competitive in all markets. Pirelli is the market leader in the high-value tires segment and one of the most important automotive suppliers.
A good example is earlier this month when Shanghai hosted the 1,000th F1 Grand Prix, where Pirelli has been the global-tire partner since 2011. The F1 race is the most important and challenging motor sport race in the world and Pirelli tires play an important role in the race.
Do employees of Pirelli Yanzhou receive training at Pirelli HQ? What impressions do your Chinese colleagues have of Italy and Italian culture?
Pirelli offers a complete training matrix to our colleagues around the world. The Chinese colleagues from different functions have opportunities to visit the Milan Pirelli HQ and work with Italian and global colleagues in various training programs.
These experiences enhance the emotional links between the colleagues and the company, as well as between Chinese and Italian members of staff. All my Chinese colleagues have always demonstrated deep curiosity and interest in Italy.