Croatia in full swing with Belt and Road: ambassador
Share - WeChat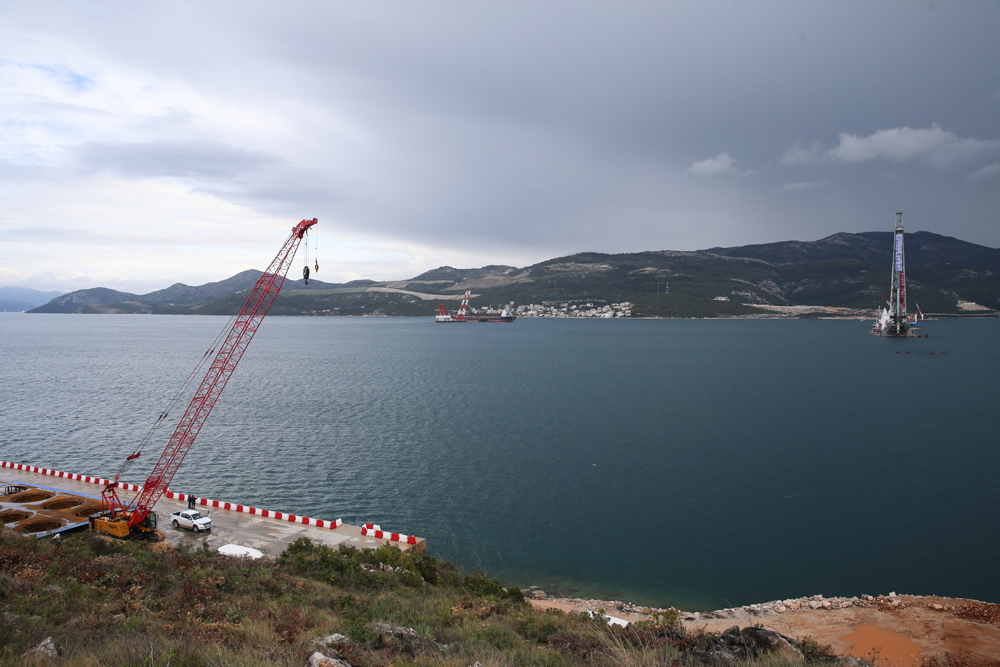 The 2,440m-long bridge marks the country's historic infrastructure, as it will connect the Peljesac Peninsula, where the southernmost Dubrovnik-Neretva county is located, with the mainland of Croatia. It means Croats won't have to bypass the Neum Corridor, a piece of Bosnia and Herzegovina's territory that divides the Croatian county into two parts in order to travel to Dubrovnik by road. The three-hour one-way journey will be cut to two to three minutes.
The ambassador said the bridge symbolizes the best position of Croatia under the BRI framework because it connects to the ancient Silk Road as China has historically had close exchanges with Croatia and other Mediterranean countries in earlier centuries.
The project began in 2018 after China Road & Bridge Corp won the bid and adopted EU standards and funds. The project is regarded as a breakthrough in China-Croatia cooperation and an example for China-Croatia-EU cooperation.
"We are really proud that Croatia is the model in that regard within the EU countries to have such a tremendously important infrastructure project connecting two parts of the country and in the same regard two parts of the EU," said Mihelin, who had been engaged in European affairs for most of his diplomatic career before he came to China. He added there are a lot of synergies to foster between the BRI and the EU-Asia Connectivity Platform.
Joining the EU in 2013, Croatia is "wholeheartedly" supporting dialogues at various levels between China and the EU, according to the ambassador, adding the outcome from the 21st China-EU Leaders' Meeting in Brussels just before the China-CEEC meeting in Dubrovnik was a tremendous signal of further strengthening a "really open" relationship between the two sides.
China and the EU pledged to widen market access, eliminate discriminatory requirements for foreign investors and establish a balanced investment protection framework, according to a joint statement issued after the China-EU meeting in Brussels on April 9.
The two sides will continue to strengthen synergies between the EU strategy on Connecting Europe and Asia, the EU's Trans-European Transport Networks and the China-proposed Belt and Road Initiative, the statement said.