Street dancers turn on the style
Share - WeChat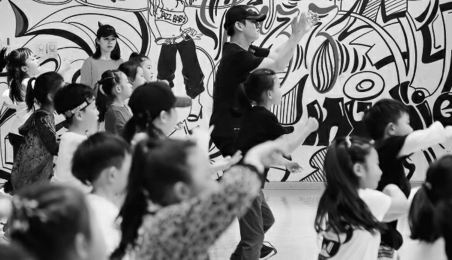 Since the China Hip-Hop Union Committee was founded, more than 30 subcommittees have been launched nationwide.
Last year, the committee brought free street dance classes to more than 600 schools in 164 cities, especially poverty-stricken areas, attracting about 150,000 students. It was supported by the Central Committee of the Communist Youth League and the Chinese Dancers Association.
Xia said that this year the charity program would cover about 2,000 schools in China.
He added that although hip-hop dance has been imported, Chinese dancers have combined it with their own culture, including tai chi, martial arts and local operas.
For example, Xiao Jie, a hip-hop dancer-choreographer from Chengdu, Sichuan province, collaborated with Peking Opera performer Qiu Jirong on a show that combined the iconic character the Monkey King with street dancing in the Spring Festival Gala aired by Beijing Television in early 2017.
Last year, Xia co-choreographed a street dance piece entitled Yellow River, inspired by the Yellow River Cantata by composer Xian Xinghai (1905-45). It won the prestigious Lotus award, the highest dance award in China, in the contemporary dance category.
"When ballet was brought to China, we combined the Western art form with Chinese elements such as the classic ballet piece The Red Detachment of Women. Only when Chinese dancers present their original street dancing choreography works can they be recognized worldwide," Xia said.
There are more than 8,000 registered street dance studios in China, according to the China Hip-Hop Union Committee.
One of the studios is the award-winning RMB Crew, located on the Fifth Ring Road in the east of Beijing.
Gathering together about 100 street dancer-choreographers, RMB Crew launched in 2012. Three years later, it opened its studio, Dance Bank, offering street dance classes to children and adults.
One of the co-founders is street dancer-choreographer Xu Hua, who has worked with singers such as Han Geng and Jay Chou.
Dong Xue, director of the company's marketing department, said, "Some of the students take the street dance classes for fun, while some are sent by entertainment companies and agencies, and are trained to become pop idols."
"We also have child dancers, and some of them go on to become great adult performers," said Dong, who learned street dance in 2004 and became a professional dancer in 2011.