Show on the road
Share - WeChat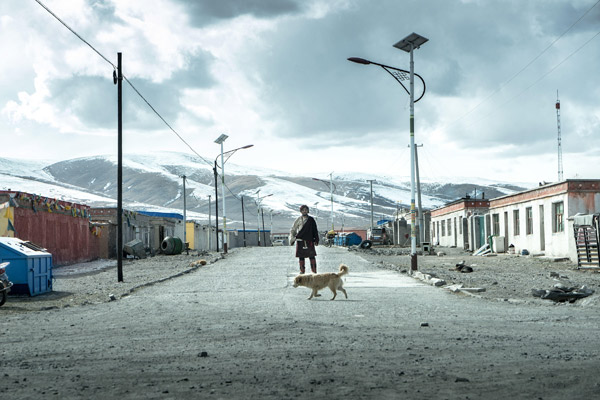 Tibetan director Pema Tseden's latest movie is a tale of redemption set against the stunning backdrop of the Hoh Xil nature reserve, Xu Fan reports.
Softly spoken, wearing glasses and occasionally prone to pondering, director Pema Tseden may look more like a scholar than a filmmaker, but for years the auteur has been keen on telling stories about ethnic Tibetan life in his own stylishly avant-garde way.
With iconic Hong Kong filmmaker Wong Kar-wai as the executive producer, Tseden's latest and sixth feature film Jinpa was recently released at the ongoing 9th Beijing International Film Festival and will go on general release across the Chinese mainland on April 26.
Also as his second feature to go on theatrical release, Jinpa received wide international acclaim, exemplified by its award for best screenplay at the Orizzonti (Horizons) program of the 75th Venice International Film Festival in September.
Set in the Hoh Xil National Nature Reserve, which has an average elevation of around 5,000 meters, the film recounts the metaphorical story about a Tibetan trucker called Jinpa who accidentally kills a sheep with his vehicle. He then picks up a hitchhiker of the same name, who happens to be on his way to revenge the death of his father.
Most Popular