Double vision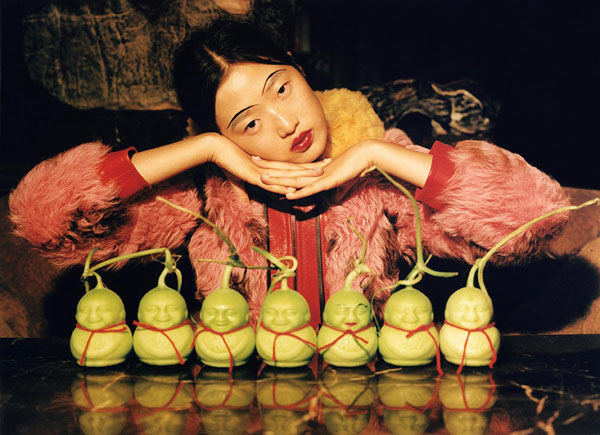 Ng uses street-cast models, natural environments and props to create prosaic and surreal works. Drawing inspiration from the renowned 16th-century Chinese novel Journey to the West, she has cast models solely from the vibrant community at Somerset House, inviting visitors and residents alike to become characters in a fragmented narrative through the hidden and public spaces of the building.
Employing an otherworldly and playful approach, Moon and Ng incorporate cultural signifiers, set design and fashion to present their unique take on Western aesthetics and ideals. By so doing, they reflect upon the power that fashion photography holds in shaping our perceptions of beauty, style and taste in our interconnected world.
The project is overseen by independent curator Shonagh Marshall, whose recent project Posturing explored the pose in contemporary fashion photography through an exhibition, a film commission by Coco Capitán and a book. She previously curated the Somerset House exhibitions Isabella Blow: Fashion Galore, Utopian Voices, Here and Now and Hair by Sam McKnight.