Getting to know Deveaux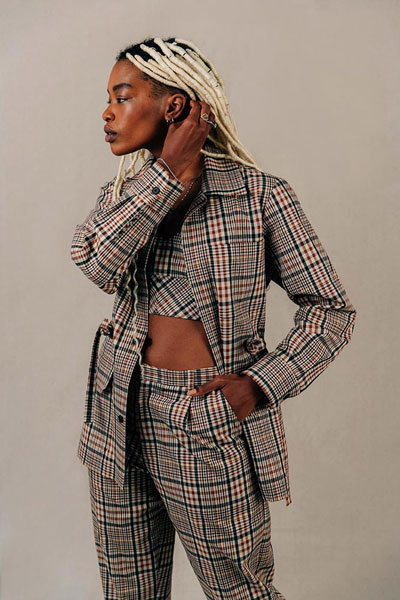 How does this former street-snapper, who was himself originally inspired by Japanese street-fashion photographers shooting for magazines in Tokyo, find the transition to designing silhouettes for women? "I do think designing for women is a lot easier than men," he says, noting their predilection for greater experimentation, coupled with their willingness to embrace different silhouettes and proportions compared to men. But still, the male mindset is paramount. "We [Deveaux] never want to get away from our roots of menswear shirting and tailoring," he says. "Sometimes I envision how I would want my alter ego – I call her Tammy – to dress. And the Deveaux woman is who that alter ego is."
Which women in cinema does he envisage wearing today's Deveaux? "Annie Hall, Gwyneth Paltrow in Great Expectations and Demi Moore in Ghost," he says. And what are his go-to film fashion inspirations? He cites "Zoolander for a good laugh, Unzipped for a documentary, and Kill Bill for general fashion inspiration." And what three songs does he imagine would be on the Deveaux woman's playlist? "Queen's 'Radio Ga Ga', Janet Jackson's 'Come Back to Me' and 'A Violent Noise' by The XX."