Chinese proficiency contest held in Latvia
Share - WeChat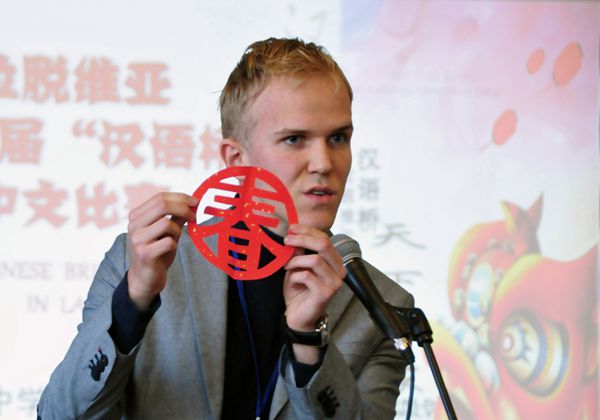 The 16th Chinese Bridge, an annual Chinese proficiency contest for school kids, college students and adult learners of Chinese, was held at the University of Latvia Friday and Saturday.
This year's competition, themed One World, One Family, gathered 64 contestants in total in Latvia, including 14 in the adult group, 24 in the high school group and 24 in the primary school group.
The contestants were required to demonstrate their Chinese language skills by introducing themselves and making speeches on various topics in Chinese, participate in a quiz on Chinese culture and perform in a talent show.
Most Popular