Boosting jobs, logistics via port investments
Share - WeChat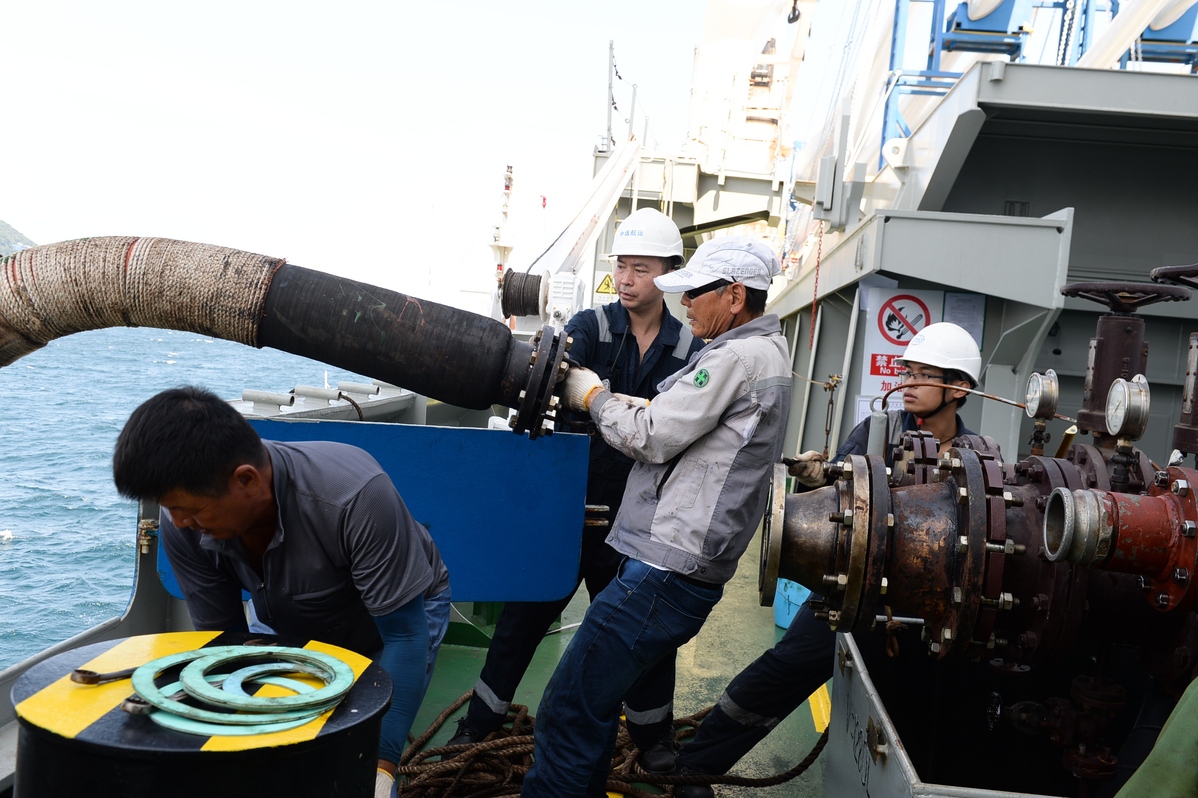 Cosco Shipping's focus on fixed assets, infrastructure overseas stokes development
China Cosco Shipping Corp, the country's largest shipping group by fleet size, will develop more port businesses in economies related to the Belt and Road Initiative this year.
It will focus on South America, Africa and other fast-growing regions, and boost its strength in job creation, shipping and logistics services.
Many growth opportunities for the company come from BRI-related countries and regions where demand for modern port infrastructure, professional port operators and logistics is surging.
Advanced port facilities can effectively generate employment, commercial opportunities in their surrounding areas and attract foreign investment in the manufacturing sector, as well as supporting trading and warehousing activities.
Captain Xu Lirong, chairman of China Cosco Shipping, said as the world economy is still confronting challenges and uncertainties, Cosco Shipping will continue to invest in fixed assets for the transportation sector in the BRI economies.
He said the group will also be actively integrated into regional development of the Guangdong-Hong Kong-Macao Greater Bay Area this year, as it can better connect with the BRI economies.
"We are seeing growth points from port development in the region. We are also aware that behind the ports is a huge industrial chain. It would be fairly beneficial to create integrated businesses between port operation and shipping logistics from a long-term perspective," said Xu.
Cosco Shipping is eager to further expand its market presence across the world. So, its subsidiary, the Hong Kong-headquartered Cosco Shipping Ports Ltd, reached an investment agreement with Volcan Compania Minera SAA, a Peruvian polymetallic miner, in January.
Volcan will sell its 60-percent stake in Terminales Portuarios Chancay SA for $225 million to Cosco Shipping.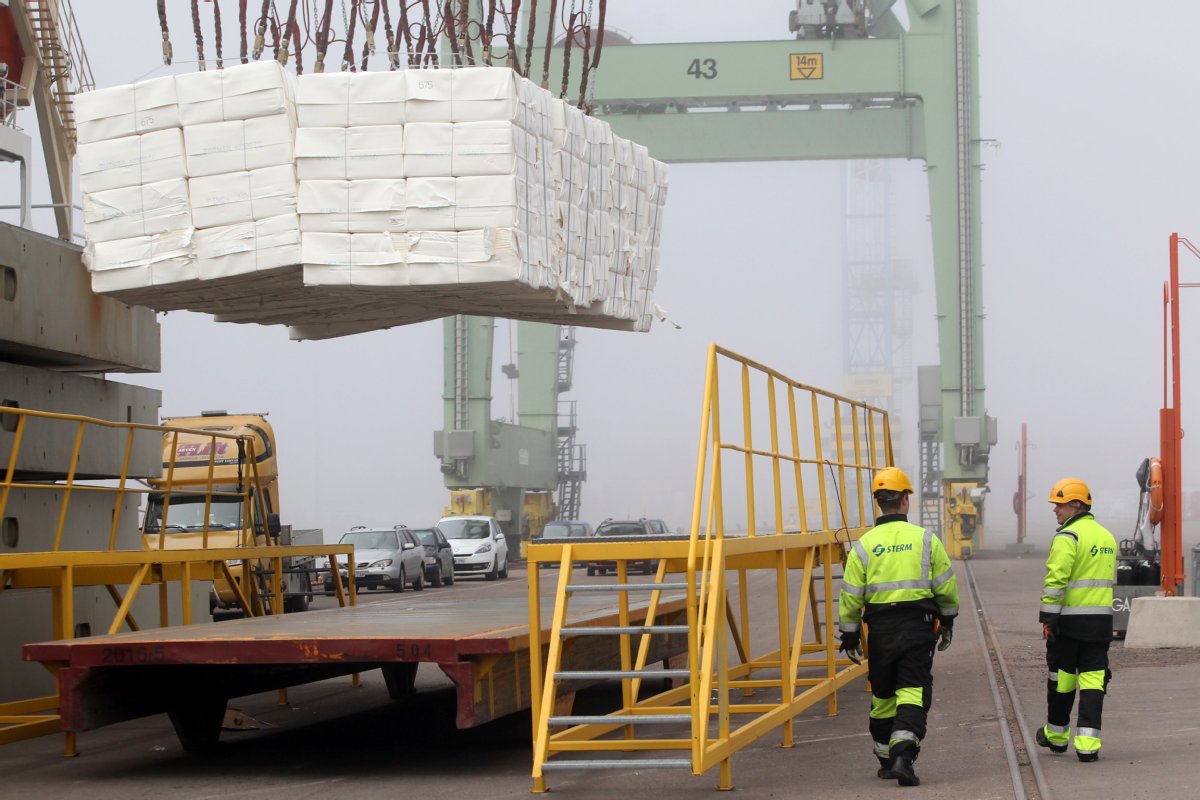 After the acquisition, Chancay will become the first terminal project controlled by Cosco Shipping Corp in South America. It will also be the group's second greenfield port project investment overseas.
Zhang Wei, vice-chairman of Cosco Shipping Ports, said the business move in Peru, which covers the entire logistics industry chain, will not only enable the company's coordinated development but also inject vitality into target countries and regions.
He said the investment in Chancay terminal will enable the company to further extend its reach to South America. The terminal will also help cut Peru's deficiency in port infrastructure.
"The two companies will make full use of their advantages to build Chancay terminal into a key hub in South America, the most important logistics center on the Pacific coast, and a major platform that serves bilateral trade," he said.
Volcan is a Peruvian polymetallic miner engaged in the exploration and production of zinc, copper, gold, silver, and lead in Peru's Sierra Central region.
In addition to mining business, the company also operates ports, logistics companies and hydroelectric power plants in the country.
Located at Chancay Harbor in central Peru and about 58 kilometers from the country's capital Lima, Chancay terminal boasts an exceptional geographic location and is connected with the economic center of Peru by convenient traffic.
It is a natural deep-water harbor with a maximum of 16-meter water depth and is capable of meeting the needs of mega vessels.
The construction of Chancay terminal includes multipurpose terminals, container terminals and related infrastructure facilities. The first phase of the terminal will have four berths, of which two are multipurpose berths, and the other two are container berths with a total annual designed capacity of 1 million TEUs, or twenty-foot equivalent units, an industry measure of cargo capacity.
After the acquisition, Cosco Shipping Ports and Volcan can fully utilize their resources and capabilities to jointly build Chancay terminal into a major gateway port in Peru.
It will facilitate trade between Peru and China, and between China and Latin America while creating jobs, services and infrastructure investment opportunities, said He Dongqiang, a shipping industry professor at Dalian Maritime University in Liaoning province.
Cosco Shipping Ports' terminal portfolio covers the five main port regions on the Chinese mainland, Southeast Asia, the Middle East, Europe and the Mediterranean.
By the third quarter of 2018, it operated and managed 282 berths at 36 ports worldwide, of which 192 were for containers, with a total annual handling capacity of about 104 million TEUs.
Angelos Karakostas, deputy CEO of Piraeus Port Authority SA in Greece, said with almost 10 years of development, more and more local Greek people are fairly happy and optimistic about the port region's economic growth and its future prospects.
Thanks to Cosco Shipping's investment, Piraeus has become the world's 36th-busiest container port by goods throughput capacity this year, rising in the rankings from 93rd place in 2010.
"We have witnessed a new era in the history of Piraeus, as the port today has generated over 3,000 jobs from its business segments including container terminals, cruise terminals, shipbuilding and ship repairing, as well as around 10,000 indirect jobs such as truck drivers and service providers for the region in the southwest of Athens," said Karakostas.
He said this proves Greece is a country in which foreign companies can invest and achieve a win-win result, and the total goods throughput of Piraeus Port is about 5 million TEUs in 2018.
In addition to conducting infrastructure projects, Chinese companies are proficient at adopting the latest digital technologies to improve operational efficiency and related services, he said.