Wuzhen: A classic southern Yangtze water town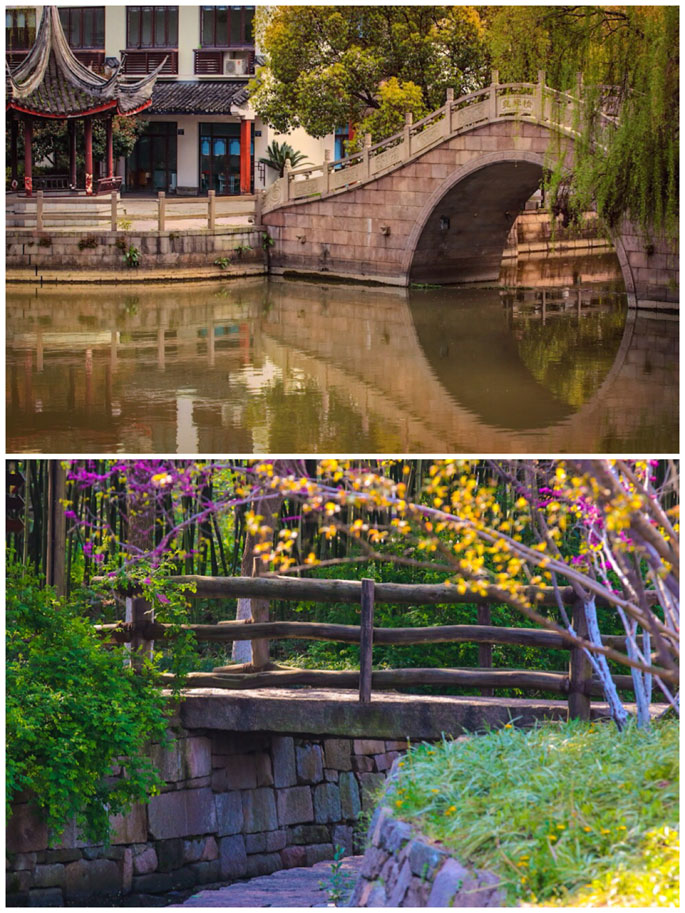 The canals, still in use, divide Wuzhen into four districts connected by over one hundred bridges of stone or wood. Some are covered and some arched, but all enhance the town's photogenic appeal. Often, beside such canal crossings, markets had developed, for most produce was brought by boat into town, uploaded straight from water to market stalls. Today an attraction remains the Floating Market, where every morning boats brimming with fresh, colorful farm produce sell directly to consumers. Tourists visiting canal-side restaurants, particularly those based in local family homes, can purchase vegetables of their choice from the boats and have them transformed into delicious meals by the house owners, a delightful gourmet experience.
The traditional teahouses overlooking the waters also stood out among the many attractions in Wuzhen. Some teahouses went back to times when they had become places not only of verbal communication between residents but where issues of public affairs could be resolved. Normally they were where farmers and traders gathered to socialize after delivering to or selling produce in the markets. The teahouses attracted learned scholars and writers that have bolstered Wuzhen's fame. Today visitors can leisurely relax over tea while enjoying a scene of small wooden boats drifting right outside the open windows of such venues. Some boats even serve tea to passengers taking in day or night canal-side scenes. Across the waterway more wooden structures run along the stone-built banks or adjoining walkways directly above the canals. One that I saw appeared so attractive as the sun was setting and in the evening with riverside buildings and bridges adorned with lights. With a little imagination, the scene had the romantic feel of Venice.
Most Viewed in 24 Hours
China Views