Wuzhen: A classic southern Yangtze water town
Share - WeChat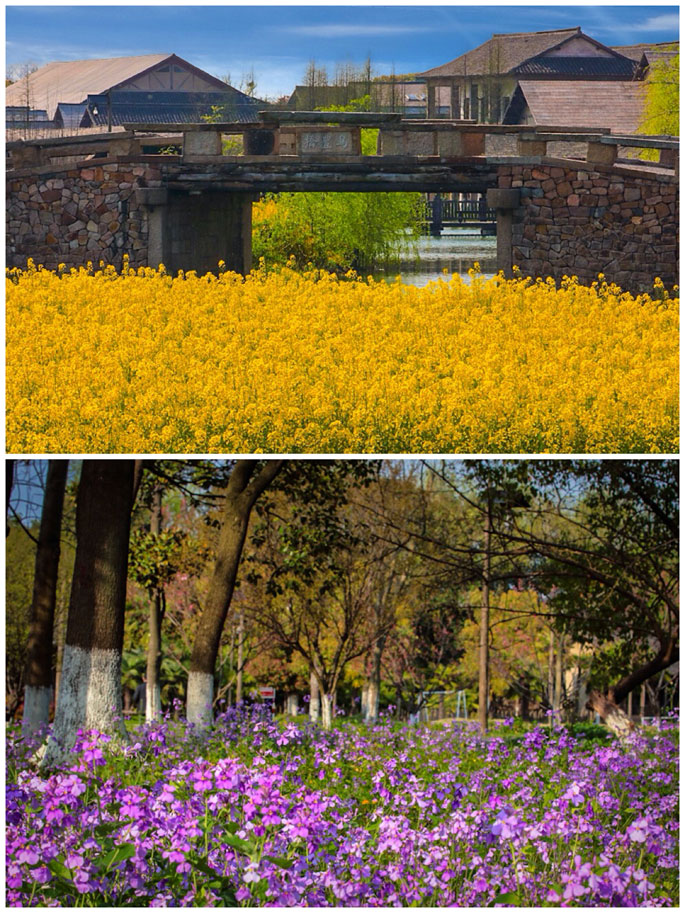 Arriving by road from downtown Tongxiang, I initially was struck by its well laid-out appearance. Most buildings were low-rise, generally with white and at times decorated walls keeping in line with local architectural traditions. Tree-lined canals, one fortuitously adjacent to my hotel, induced a feeling of tranquility and local harmony. Frequently delightful pedestrian bridges appeared, made of stone or wood, and some with pavilions alongside them. Being springtime, natural colors enhanced the scene, including the bright yellow of rapeseed flowers along with many purple and pink blossoms, particularly around the bridges or within partly tree-shaded glades.
However, it was the older areas, with their centuries of history, that filled me with fascination. Every turn I made strolling along these alleys felt like walking through chapters of history. I could picture generations of people in their periodic dress styles -- water boatmen, artisans, traders, farmers, officials of the dynasties -- strolling along the same stone-paved footpaths I had followed.
Wuzhen, founded during the Tang Dynasty (618-907), has never changed its name, location or waterway courses. That sense of history all around is compounded by some surviving buildings going back several hundred years.
Most Viewed in 24 Hours
China Views