More power to teens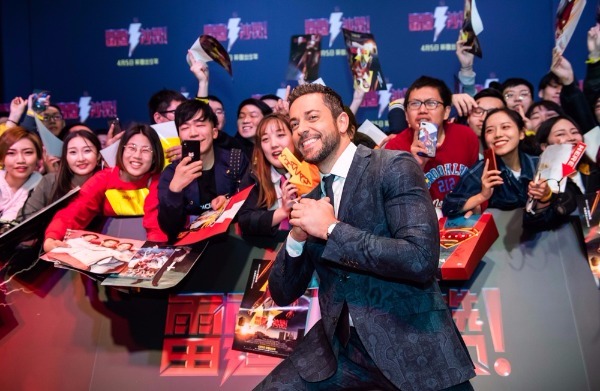 Once Baston, played by 2002-born Asher Angel, utters the word "Shazam!" - standing for Solomon, Hercules, Atlas, Zeus, Achilles and Mercury - he transforms into the god-like adult Shazam, starring Levi.
And just like most Hollywood superheroes, Shazam has to stop a top villain and rescue the world.
With the film to simultaneously open across China and North America on Friday, Levi visited Beijing on March 25 to warm up his DC debut in China.
Born in Louisiana in 1980, Levi is known for portraying Chuck Bartowski in the NBC series Chuck and for voicing Flynn Rider in Disney's animated film Tangled.