China reaffirms support for UN peacekeeping
Share - WeChat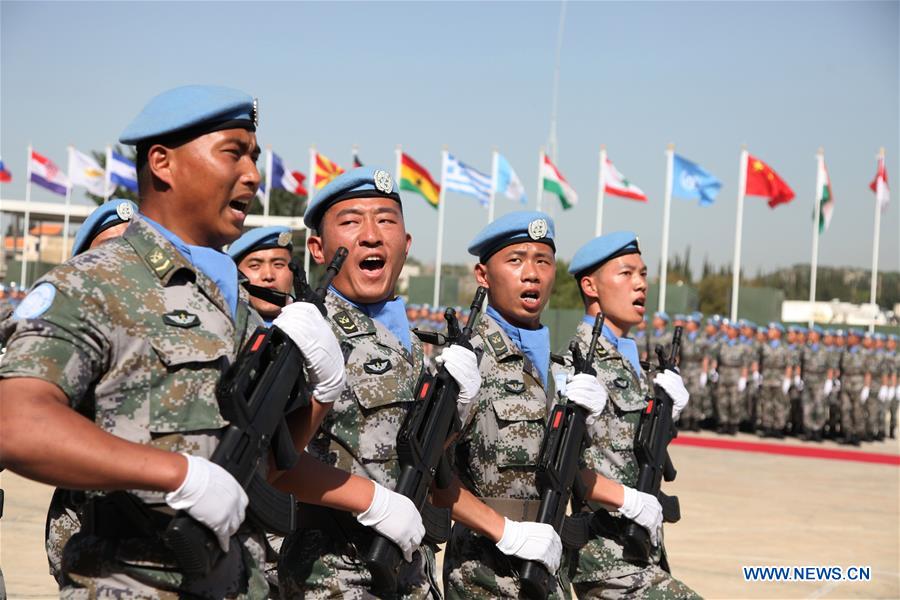 China will continue to work with the United Nations and the member countries to further improve UN peacekeeping and to honor its commitment to multilateralism and world peace, said the country's UN envoy.
Ma Zhaoxu, China's permanent representative to the UN, made his remarks at the triangular formula meeting on training, capacity building, safety and security, and performance of UN peacekeeping at UN headquarters in New York on Thursday.
The meeting was initiated by the Permanent Mission of Indonesia and co-hosted by China.
Ma said more than 2,500 Chinese peacekeepers are serving in eight missions around the world, undertaking tasks including demining, medical treatment, engineering, transportation and security guard.
To comprehensively implement the commitments made by President Xi Jinping to further support UN peacekeeping operations, Ma said China has established an 8,000-member peacekeeping standby force and two standby formed police units, which "have completed the registration with the UN PCRS (peacekeeping capability readiness system)," and "some are capable of rapid deployment within 60 days."
China also assists other developing countries in boosting peacekeeping capacity, he said.
He noted China's Peacekeeping Center and Peacekeeping Police Training Center also "assist with peacekeeping capacity building of developing countries through holding international training programs and sending trainers abroad," said Ma.
According to Major General Shao Yuanming, deputy chief of the Joint Staff Department of China's Central Military Commission, who delivered remarks at the UN Peacekeeping Ministerial meeting on Friday, China has trained more than 1,800 peacekeepers from other countries. "Provided demining equipment to Cambodia, Laos, Egypt and ASEAN (Association of Southeast Asian Nations) and trained more than 200 demining personals," he said.
Ma pointed out that since 2016, financial support from China-UN Peace and Development Trust Fund has been given to dozens of programs, including the Secretariat's study on improving safety and security of peacekeepers, workshops on safety and security of high-risk missions, tackling improvised explosive devices (IED) and first-aid training.
"In 2018, the Trust fund supported eight training programs, training more than 200 people. In 2019, 15 such programs will be organized," Ma said.
Peacekeeping is an important tool of the UN to maintain international peace and security. Ma reiterated that as a permanent member of the Security Council and a major contributor of troops and funds, China firmly supports and actively participates in UN peacekeeping operations.
"The Security Council, the troop-contributing countries and the secretariat are three major parties that ensure the success of UN peacekeeping operations," he said.
"Training and capacity building, safety and security, and performance are three aspects that matter to peacekeeping operations," he added.
Shao said as the international situation evolves, UN peacekeeping operations are facing multiple new challenges.
With its earnest commitment to the reform of the UN peace and security sector, UN Secretary-General Antonio Gutteres proposed the action for the peacekeeping initiative.
Shao said China would like to firmly support the reform measures and scale up the ability to jointly respond to challenges.
"2019 is the first year in the implementation of the reform of the UN peace and security sector. China stands ready to work with all parties to enable UN peacekeeping operations to progress with times and play a bigger role in peace and security sector," he said.
Shao said China would like to focus on capacity building and fully leverage the role of standby forces.
"Given the diversity of peacekeeping missions currently underway, it's very important to rapidly deploy well trained peacekeeping troupes," he said.
"The Chinese military is willing and ready to engage with all other parties to strengthen the building of the peacekeeping standby forces and improve the capacity of the peacekeeping missions," he added.
Shao said China would like to undertake extensive pragmatic cooperation, make efforts to share experience in peacekeeping operations.
He said the Chinese military has carried out peacekeeping exchanges and cooperation with more than 80 countries and dozens of international and regional organizations.
"In the future, it will be doing so in a more active manner and shared experience with all parties with regard to the training of the peacekeeping standby forces," he said.
Shao introduced that China is planning to organize a joint exercise and training event for peacekeeping standby forces in 2020. "We look forward to the participation of other countries and international and regional organizations," he said.
Shao said China has all along played its part in promoting world peace and development and maintaining the international order.
"A firm supporter of UN peacekeeping operations, China faithfully fulfills the UN peacekeeping mandates and actively contributes to the UN peacekeeping cores," he said.