Huawei hails EU's rational stance on 5G
Share - WeChat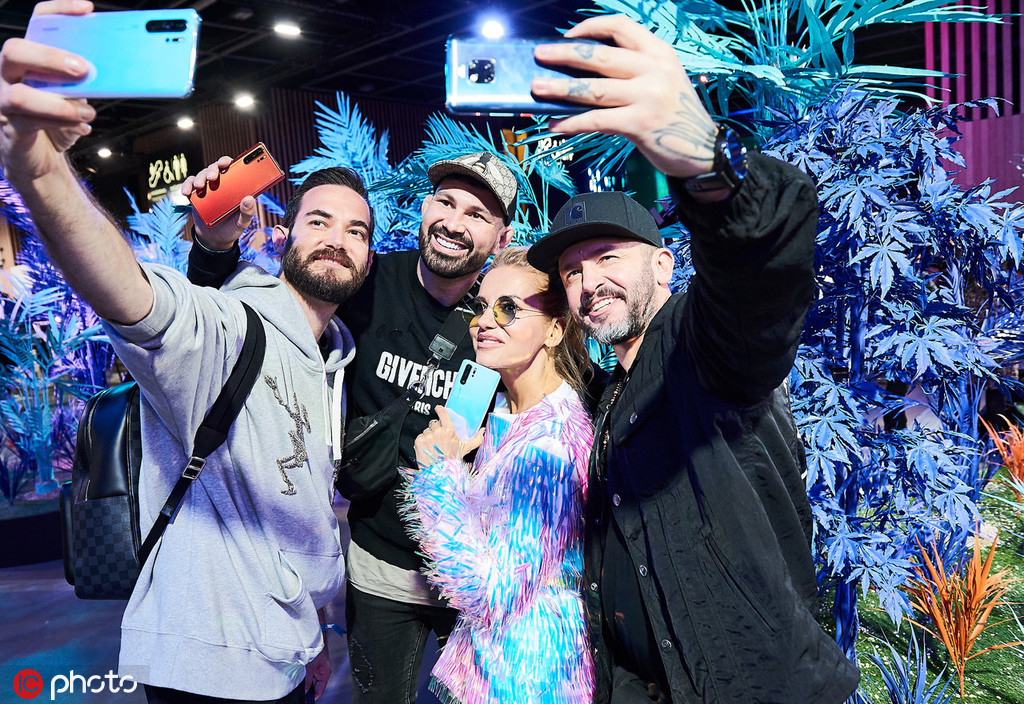 European Commission rejects hardline position taken by US on cybersecurity
Chinese tech company Huawei Technologies Co said on Wednesday that it welcomes the objective approach of the European Commission's recommendation on 5G security, which did not include a ban on the company's equipment in the next-generation wireless network.
"Huawei welcomes the objective and proportionate approach of the European Commission's recommendation on 5G security. Huawei understands the cybersecurity concerns that European regulators have. Based on mutual understanding, Huawei looks forward to contributing to the European framework on cybersecurity," the Shenzhen-based company said in a statement to China Daily.
"We are firmly committed to continue working with all regulators and partners to make the 5G rollout in Europe a success," said Abraham Liu, chief representative of Huawei to the European institutions, in the statement.
The comments came after the European Commission laid out a broad strategy on Tuesday aimed at ensuring its future 5G networks are secure from cyber threats. Despite the mounting pressure from the United States, which called for a ban on Huawei in the Europe's 5G network, the European Commission left the decision in the hands of the member states.
At the national level, the European Commission said each member state should complete a national risk assessment of 5G network infrastructures by the end of June 2019. At the European Union level, member states should exchange information and complete a coordinated risk assessment by Oct 1, 2019. On that basis, member states would agree on a set of mitigating measures that can be used at national level.
The recommendation said member states have the right to exclude companies from their markets for national security reasons, and possible risks in relation to third-country should be assessed, but did not single out any particular company or country of origin.
Wang Yanhui, secretary-general of the Mobile China Alliance, said the announcement marks another blow to US efforts to discourage its allies from using Huawei, the world's largest telecom equipment maker.
"It shows that the US could not garner support from other countries. It did not offer any factual evidence to support its accusations of Huawei's cyber security risks," Wang said.
Huawei has many partners in Europe which include big-name mobile operators such as Deutsche Telekom, British Telecom, Vodafone, Orange and Proximus.
The Chinese company has more than 12,000 employees in Europe, over 70 percent of whom are hired locally, according to Huawei. In 2018, the company procured goods and services worth $6.3 billion from Europe.
Nick Read, CEO of Vodafone-the world's second-largest mobile operator-said at a conference in Spain last month that Huawei's equipment was already in use for 4G purposes in Europe, and barring Huawei will delay 5G in Europe by probably two years.
Despite some challenges Huawei faced in overseas markets, the company has been steadily growing its 5G contracts. Hu Houkun, rotating chairman of the company, said last week in Beijing that so far, Huawei has shipped more than 45,000 5G base stations globally, compared to the figure of 40,000 it reported at the end of February.
Xinhua contributed to this story.