Europe on Xiaomi full-screen display
Share - WeChat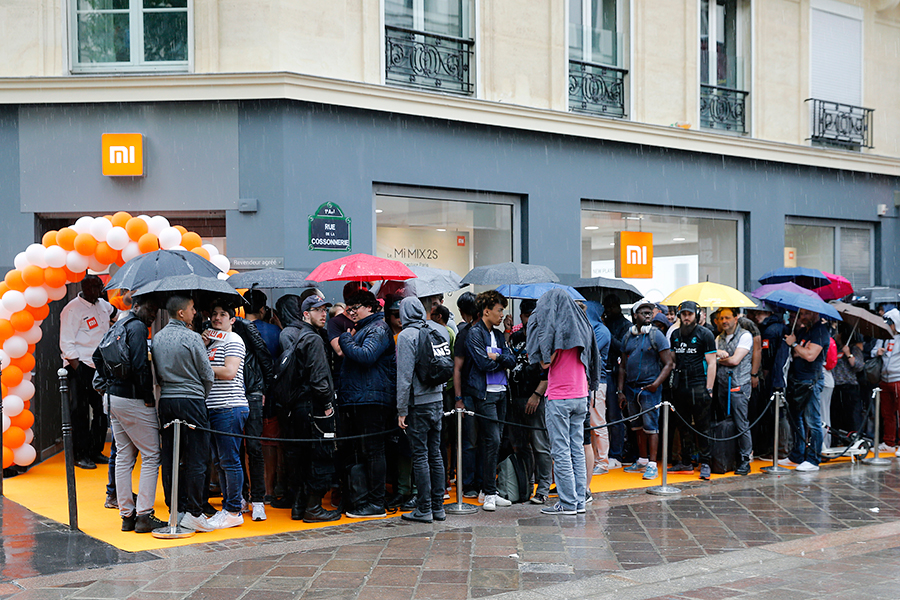 Smartphone and gadget giant seeks to earn more, shine brighter overseas
Chinese tech giant Xiaomi Corp is accelerating efforts to expand its presence the world over, especially in markets related to the Belt and Road Initiative.
Its focus is on the European countries. The company, which opened its first Spanish branch in 2017, said it plans to triple the number of its European stores by the end of this year.
Lei Jun, founder and CEO of Xiaomi, said in an earlier interview the company is attaching huge importance to the European market; and overseas revenue, now at 44 percent of the total, will "very soon" surpass domestic earnings.
Xiaomi hopes to operate more than 150 stores in Europe by the end of 2019, up from fewer than 50 stores at the end of 2018. "It's a big target for us," said Wang Xiang, Xiaomi's senior vice-president.
The Beijing-based company unveiled its 5G smartphone on the eve of the Mobile World Congress Barcelona held in Spain from Feb 25 to 28.
With a Qualcomm Snapdragon 855 system and Qualcomm's X50 5G modem, its new smartphone Mi Mix 3 is priced 599 euros ($682) and will be available in two colors from May.
It launched its Mi 8 Pro smartphone in London in November, making its global debut outside China.
Starting at 499 euros, the phone boasts 6.21-inch AMOLED full-screen display and artificial intelligence dual camera. It also upgraded the Mi 8 smartphone with a pressure sensitive in-display fingerprint sensor and a transparent glass back cover.
Besides smartphones, Xiaomi will sell high-tech gadgets, including a fitness-tracking band and an electric scooter, in the United Kingdom.
In November last year, Xiaomi also announced it will open its first-ever authorized Mi Store in London's Westfield, which is now the largest shopping center in Europe. The store will host a range of its exclusive Mi Ecosystem products.
"We are witnessing a new chapter in Xiaomi's global expansion journey, underpinned by our global ambitions. We want to offer more choices and let everyone in the UK enjoy a connected simple life through innovative technology," said Wang.
IDC data showed Xiaomi was the world's fourth-largest smartphone maker in 2018, shipping 122.6 million units, up 32 percent year-on-year.
Once again, Samsung led the industry with sales of 292.3 million smartphone units in 2018, with a market share of 20.8 percent, while Apple shipped 208.8 million smartphones, ranking the second.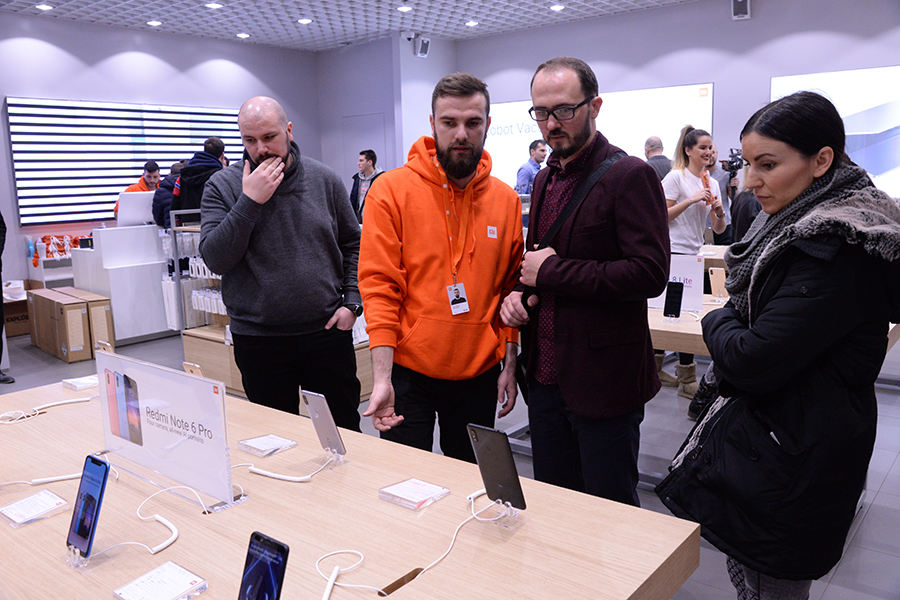 Currently, Xiaomi products are sold in more than 70 countries and regions around the world. They enjoy firm foothold in many markets. According to the company's fiscal results from January to December last year, its international revenue grew 118.1 percent year-on-year to 70 billion yuan ($10.4 billion).
The company's entry into the UK follows its arrival in France and Italy last May. As some European consumers have pulled back from expensive outlays for an iPhone or Samsung gadgets, Xiaomi's more affordable products have proved to be big hits in countries like France, Italy and Spain.
According to market research company Canalys, Xiaomi's smartphone shipments to European markets grew 386 percent year-on-year in the third quarter of 2018, becoming the No 3 smartphone brand in this region.
In addition, its smartphone shipments to India and Indonesia grew 31 percent and 337 percent, respectively, taking the No 1 position by shipments in India and No 2 in Indonesia.
Canalys data showed Xiaomi has also become the No 1 smartphone brand in Ukraine in the fourth quarter of last year, accounting for 26.7 percent of market share. It is the first time Xiaomi led in the Ukraine smartphone market since its official entry in 2016.
IDC data showed smartphone sales in 2018 declined globally. The only three companies that managed to increase their shipments are Huawei, Xiaomi and Oppo, emphasizing Xiaomi has done exceptionally well in a few markets in Europe, most notably Spain.
"Outside of a handful of high-growth markets like India, Indonesia, South Korea, and Vietnam, we did not see a lot of positive (smartphone market) activity in 2018," said Ryan Reith, program vice-president with IDC's worldwide mobile device trackers.
"We believe several factors are at play here, including lengthening replacement cycles, increasing penetration levels in many large markets, political and economic uncertainty (like Brexit), and growing consumer frustration around continuously rising price-points," said Reith.