Dialing world for success in 5G era
Share - WeChat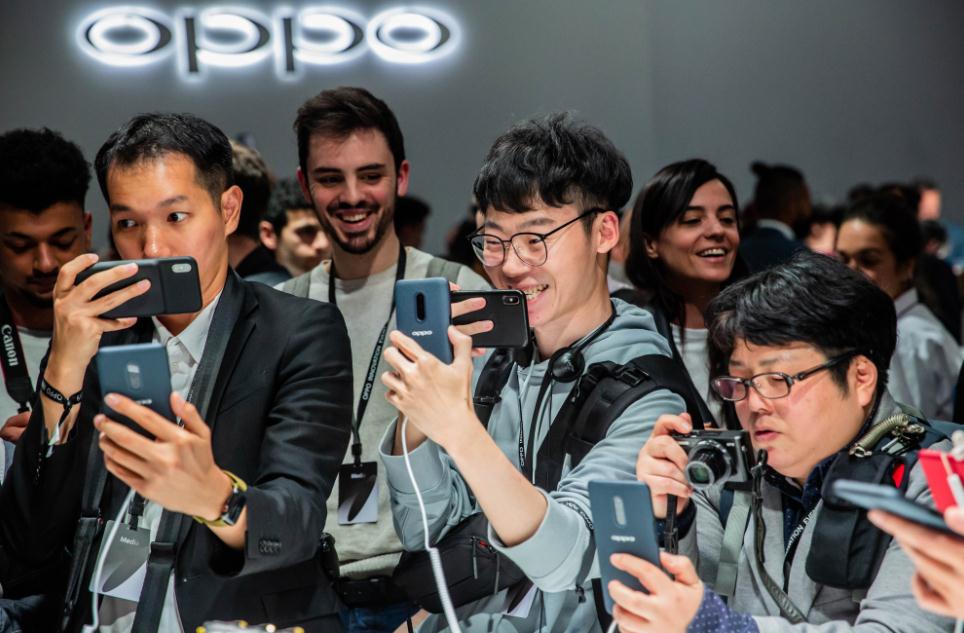 Oppo's expansion speeds up with its handsets that boast cutting-edge tech
Chinese smartphone maker Oppo is making a strong push into overseas markets, after it strengthened its position as the second-largest player on its home turf.
The Guangdong-based company believes that its 10 years of experience in exploring foreign countries, and its growing pool of patents and international talent, will help it to go global in a better way.
Two days ahead of the Feb 25-28 Mobile World Congress Barcelona, the largest annual telecommunications gathering in Spain, Oppo unveiled its first 5G smartphone and announced that four foreign telecom carriers are to be among the first to sell the 5G model.
Oppo said its 5G handset will use the United States semiconductor giant Qualcomm Inc's Snapdragon 855 chipset and X50 modem to latch onto 5G networks.
Four carriers-Swisscom, Australia's Telstra and Optus, and Sing-Tel of Singapore-will sell the as yet unnamed 5G Oppo phone first, which is scheduled to be launched in the second quarter of this year.
Shen Yiren, vice-president of Oppo, said the four overseas carriers are rolling out the 5G networks rapidly, so the company chose to first sell its 5G smartphones in Europe. Its partnership with Swisscom is the fastest.
The move marks the latest step by Oppo to build itself as an innovative brand in Europe, trying to lure consumers with cutting-edge products and design.
This is also proof of the company's determination to conquer more developed markets after its products became available in more than 40 countries and regions.
In June 2018, Oppo launched its high-end smartphone model Find X in Paris, marking its official foray into Europe. As of January, it had entered nine European markets, including Italy, Spain, and the United Kingdom.
Wu Qiang, who is in charge of Oppo's overseas business, said the company is not adopting an aggressive strategy in overseas markets. Instead, it strictly follows CEO Chen Mingyong's principle of "eating rice bite by bite".
"We will only enter the next market after doing a good job in existing markets," Wu said.
Oppo's intensified interest in foreign countries came after the Chinese smartphone market hit a saturation point, with shipments declining for several quarters.
From September to December of 2018, smartphone shipments in China plunged almost 10 percent year-on-year, according to data from market research company International Data Corp or IDC.
Though Oppo outgrew the industry average to achieve an annual expansion rate of 1.5 percent in that time-frame, there is still a pressing need to look for new opportunities, Wu said.
"About 100 million units of handsets are sold in Europe every year. We must build a presence there."
Other Chinese smartphone makers, including Huawei, Xiaomi and Vivo, are also looking beyond their home turf for growth. In this context, Oppo believes it has an edge over others as it first started its international journey as early as in 2009 in Thailand, much before others jumped on the going-global bandwagon.