China's WeChat Pay to boost Malaysia's digitalization drive: Malaysian finance minister
Share - WeChat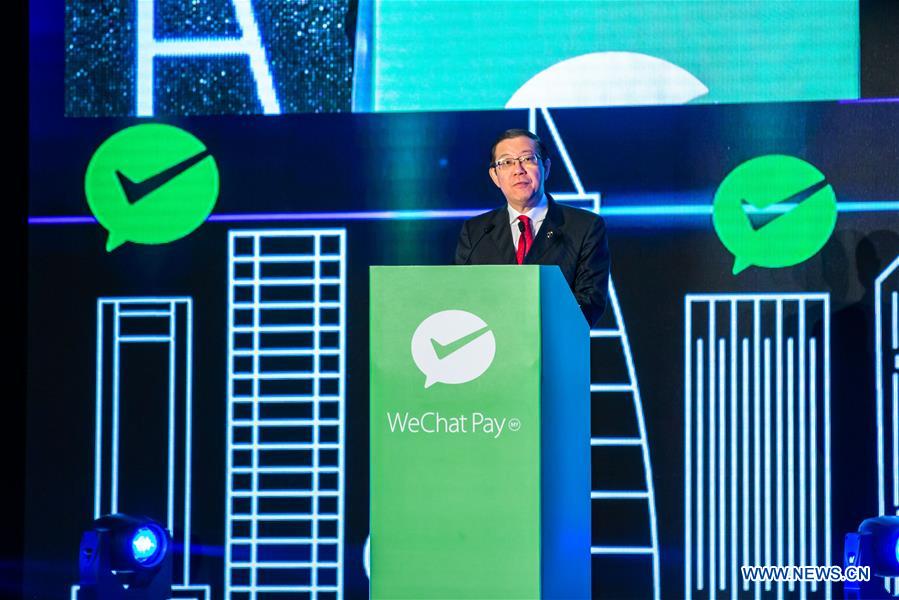 KUALA LUMPUR - Digital payment platforms such as WeChat Pay of China's tech giant Tencent will help prepare Malaysia for the digitization and cashless payment society, Malaysian Finance Minister Lim Guan Eng said Tuesday.
In his keynote speech to officiate the WeChat Pay technology exhibition, Lim said despite most Malaysians currently using cash in transactions, this was expected to change rapidly.
"Malaysians are used to cash but it can be burdensome to carry around in large quantity. Consumers now are seeking quicker, safer and more convenient methods to pay for their purchases," he said, adding that a recent survey found 67 percent of Malaysians had used cashless payments.
"But in the longer term, Malaysia is preparing its economy for Industry 4.0. I believe tech companies like WeChat can help digitalize payments in Malaysia and create an environment conducive for big data analytics and other technologies relevant to Industry 4.0," he said.
"Enablers like WeChat foster fertile ground for further innovation to take place," he added.
According to Lim, local vendors in Malaysia are already at ease with e-wallets because the benefits are clear. E-wallets increase payment speed while reducing capital expenditure for payment infrastructure.
"I have been informed that this is one of the reasons why there are more than 3,500 merchants in Malaysia now accepting WeChat Pay for mobile top-ups, flight tickets, movies and many more," he said.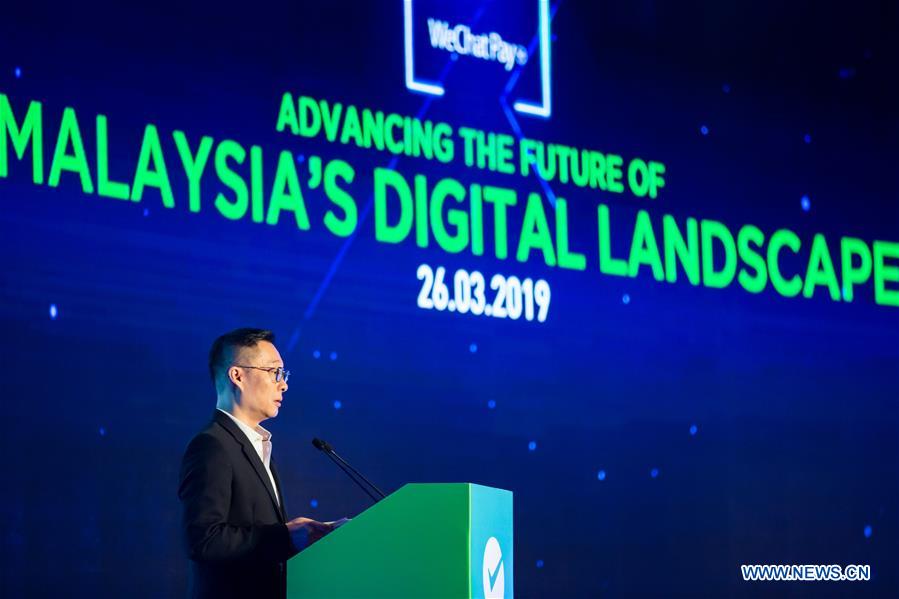 WeChat Pay is one of the most popular features of social media application WeChat. It allows users to purchase goods online or to pay in physical stores by displaying a square barcode, known as a QR code on their phone screen.
WeChat Pay was launched in Malaysia last August, and has seen considerable growth since.
"Malaysia is one of the standout emerging markets that has quickly adopted to mobile payments," said Poshu Yeung, vice-president of international business group at Tencent.
"Our mission is to facilitate the development of the Malaysian digital economy by introducing local users and businesses with a simple, secure and convenient mobile payment experience. We believe that with enhanced public awareness, engagements and exposure, we will be able to play a role in leading Malaysian's digital ecosystem into the next level," he said.