Sino-Franco space projects put nations on right trajectory
Share - WeChat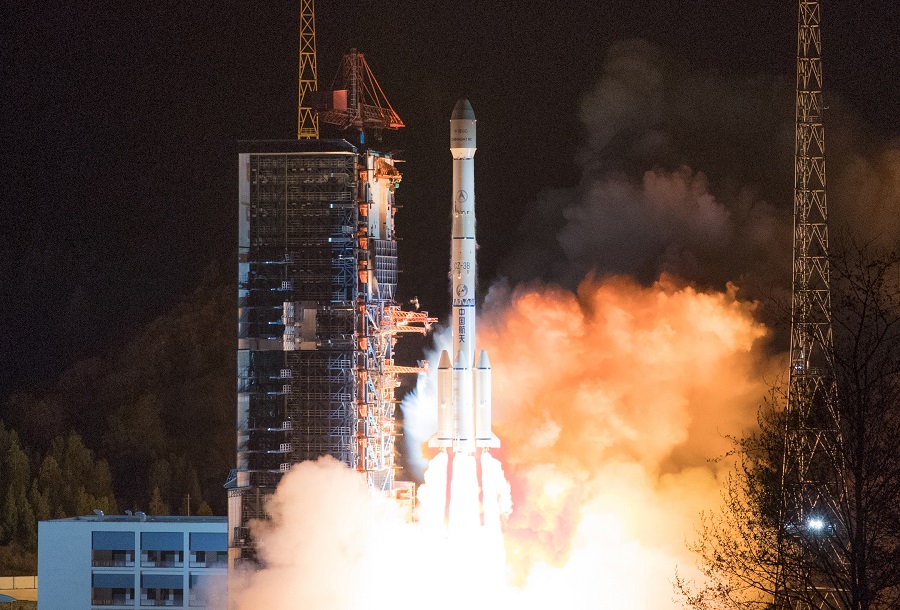 Space cooperation has been one of the highlights of relations between China and France since the two countries entered a new "global strategic partnership" in 2014.
As part of Sino-French scientific and technological cooperation in the field of space, China sent its first satellite built in partnership with another country into orbit last October.
The China-France Oceanography Satellite, also known as CFOSAT, is the first satellite jointly built by China and France that allows scientists to monitor the ocean surface winds, and waves, as well as provide information on related ocean and atmospheric science and applications.
"We are very proud to be one of the first countries to develop such cooperation with China," said Jean-Yves Le Gall, president of the Centre National d'Etudes Spatiales, the French space agency. "Space is obviously a very important global policy for both China and France and it is an area that we have a good cooperation."
The satellite carries two main radar instruments — Surface Waves Investigation and Monitoring, or SWIM, a wave scatterometer supplied by France's CNES, as well as SCAT, a wind-field scatterometer supplied by the China National Space Administration, known as CNSA.
The Memorandum of Understanding (China-France) on CFOSAT was signed in 2007 and the project began in 2009. The satellite, with a design life of three years, was successfully sent into orbit 520 kilometers above the Earth in 2018.
"The biggest challenge was that it was the first cooperation of such kind, and it was very new," Le Gall said. "But we have managed to overcome the difficulties and the good news is that it works very well now and I think it's a win-win cooperation for both China and France."
He said the joint project demonstrates that working with China in the field of space is possible, and is optimistic that this will open the door for other countries to show willingness to cooperate with China in space.
"We have clearly shown it is possible to work with China and it has become very apparent today that working with China is an option," Le Gall said.
The satellite is tasked with helping scientists to better predict dangerous cyclones and monitor ocean surface winds and waves. Le Gall said this is another good example of how France and China are showing commitment to working together on tackling climate change.
In March 2014, CNSA and CNES signed an agreement aimed at achieving closer cooperation between France and China in oceanography and astrophysics. Since then, the two countries have worked on a project called the Space Variable Objects Monitor, known as SVOM.
This mission aims to observe and characterize gamma-ray bursts, generated by the explosion of massive stars or the merger of neutron stars or black holes. Its satellite is expected to be launched in 2021.
France's National Centre for Space Studies has been studying the impact of weightlessness on the human cardiovascular system for many years. In September 2016, a new French device called Cardiospace was installed on the China's Tiangong II orbital module, to monitor the crew's cardiovascular systems.
The Cardiospace device was developed under a French-Chinese agreement, with CNES responsible for the development and qualification of the system, delivered in March 2014 to the Astronaut Center of China. Research teams at the Angers and Tours university hospitals provided scientific support during development and, along with their Chinese counterparts, will use medical data collected.
Le Gall said China and France are working on a Cardiospace 2 device for the next China Space Station.
Since the launch of the Shenzhou X spacecraft in 2013, China has made giant leaps in developing mature manned spacecraft manufacturing technology, and it now plans to complete a crewed space station in 2022.
China launched its manned space flight program in 1992. The success of Shenzhou V, in 2003, made China the third country to acquire manned space travel technology. Since the launch of Shenzhou V in 2003, and up to Shenzhou XI in 2016, China has sent 11 astronauts into space.