Space a new frontier for French ties
Share - WeChat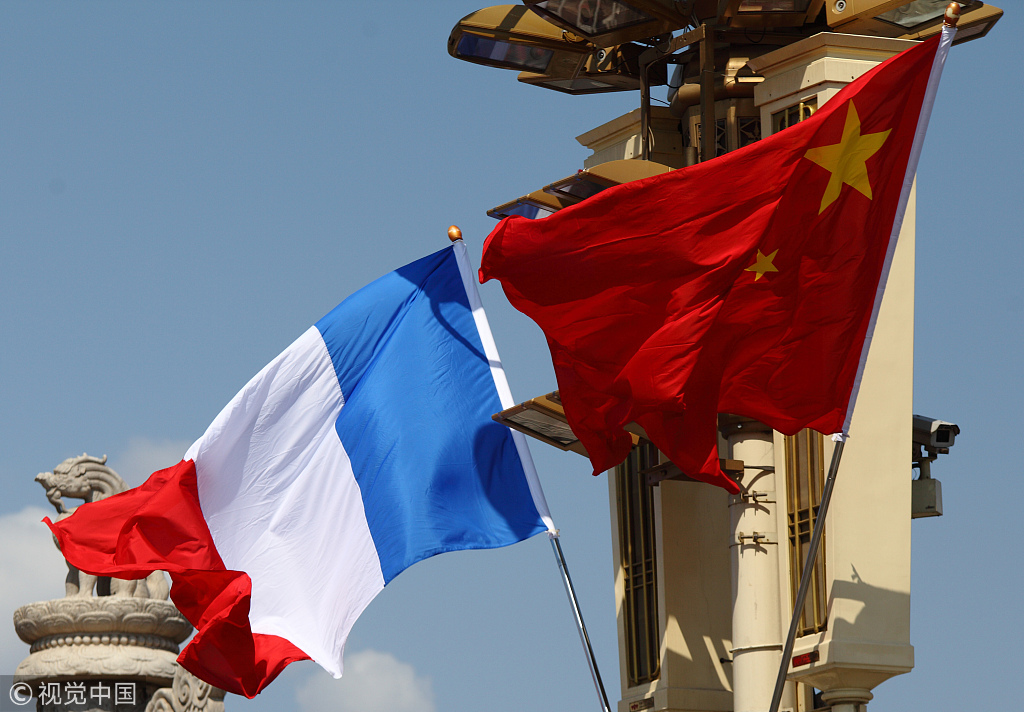 Cooperation in space will be a highlight of the China-France relationship this year and has bright prospects, a French minister said.
France's Minister of Higher Education, Research and Innovation Frédérique Vidal said that the launch of the China-France Oceanography Satellite last year was a good example of the two countries' cooperation in space and environmental issues.
Vidal made the remarks during a visit to China last month. She co-hosted the 14th Chinese-French joint science and technology committee with Wang Zhigang, minister of science and technology.
Both sides decided on seven priority areas for future China-France science and technology cooperation, including space, environment, advanced materials, artificial intelligence and health.
"We will simultaneously promote France-China cooperation in these priority areas in various ways, including establishing more joint laboratories and promoting exchanges between the two countries' researchers and students," Vidal said.
She said that the satellite project has great significance because it shows the two countries' willingness to engage in international cooperation and deal with climate change.
The China-France Oceanography Satellite, atop a Long March 2C carrier rocket, took off from Jiuquan Satellite Launch Center in Gansu province and entered a sun-synchronous orbit 520 kilometers above Earth in October last year.
The satellite enables 24-hour observation of the global wave spectrum, effective wave height and ocean surface wind fields.
In a congratulatory message sent to his French counterpart Emmanuel Macron after the launch, Xi said space cooperation is an important part of the China-France comprehensive strategic partnership and the successful launch of the jointly developed oceanography satellite highlights this.
It will play a significant role in global marine environment monitoring, disaster management and reduction, and the fight against climate change, among others, Xi said.
According to Vidal, the China National Space Administration and the Centre National d'Etudes Spatiales, the French space agency, are also carrying out cooperation in such areas as astronomical satellite and lunar exploration.
For example, one project will research the effects of zero gravity environment on the human heart through China's Tiangong-2 space lab.
"Our cooperation in lunar exploration benefits from China's recent remarkable progress in this area," she said.
China-France space cooperation started in 1997 when the two countries signed a cooperative agreement about the research and peaceful use of outer space.
Wu Yanhua, deputy head of the China National Space Administration, told China News Services earlier that the satellite's launch is a good beginning for space cooperation between the two countries.
In the future, the two sides will conduct more mutually beneficial cooperation in fields including satellites, space weather observation and space science, he told CNS.