Treasures from the Palace Museum showcased in Moscow
Share - WeChat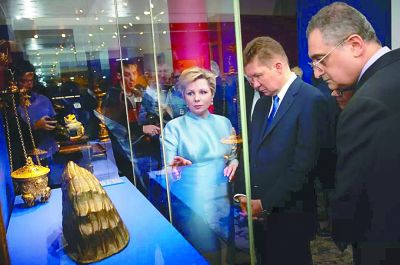 Exhibition Treasures from the Palace Museum - The Flourishing of China in the 18th Century opened to visitors at the Kremlin Museum in Moscow on Friday.
The exhibition showcases more than 100 relics from the Palace Museum in Beijing, bringing to life the era of the Qing Dynasty (1644-1911) under Emperor Qianlong's reign (1736-1796). It includes dragon robes, ornaments, portraits, palace paintings and calligraphic works, memorials, and treasures such as birthday gifts, imperial instruments, musical instruments and sacrificial instruments.
Ji Tianbin, Palace Museum vice-president, introduced the exhibition's historical background, explaining that China during the Qing Dynasty enjoyed a stable society and prosperous economy.
Most Popular