China's foreign trade down in February
Share - WeChat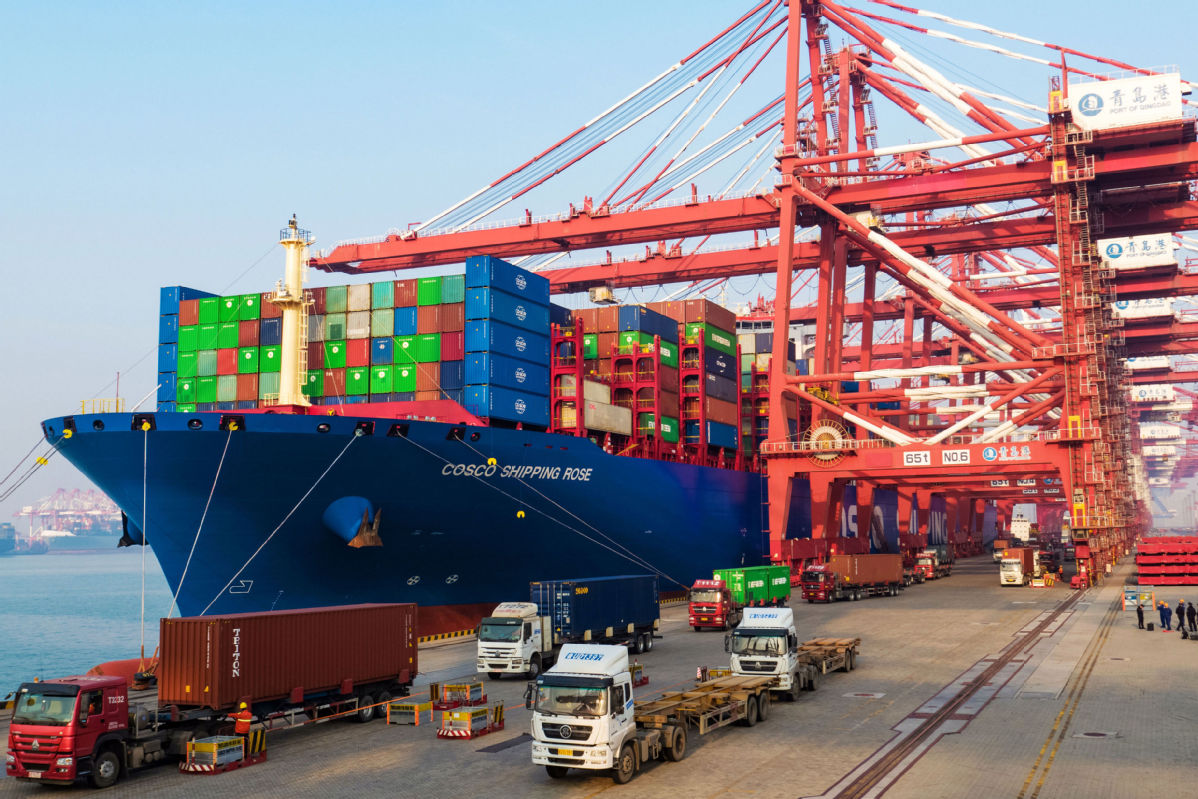 BEIJING - China's foreign trade of goods fell 13.8 percent year-on-year in February to $266.36 billion, customs data showed Friday.
Exports dipped 20.7 percent year-on-year to $135.24 billion last month, while imports decreased 5.2 percent to $131.12 billion, the General Administration of Customs said.
However, deducting the Spring Festival factor, China's foreign trade rose 3.9 percent year-on-year in February, with exports increasing 1.5 percent and imports rising 6.5 percent, respectively, in US dollar-denominated terms.
During the first two months, China's foreign trade amounted to $622.72 billion, down 3.9 percent year-on-year. Exports were down 4.6 percent to reach $353.21 billion, while imports retreated 3.1 percent to $309.51 billion. The trade surplus stood at $43.7 billion, down 13.6 percent from one year earlier.
During the Jan-Feb period, China's trade with the European Union, ASEAN countries, and Japan increased 8.9 percent, 1.9 percent and 4 percent, respectively, while trade with countries along the Belt and Road registered faster-than-average growth, with the combined trade volume standing at 1.28 trillion yuan ($191 billion), up 2.4 percent year-on-year.
Exports to the United States fell 9.9 percent, while imports tumbled 32.2 percent during the two-month period, the data showed.