Experiencing China's rural development firsthand
Share - WeChat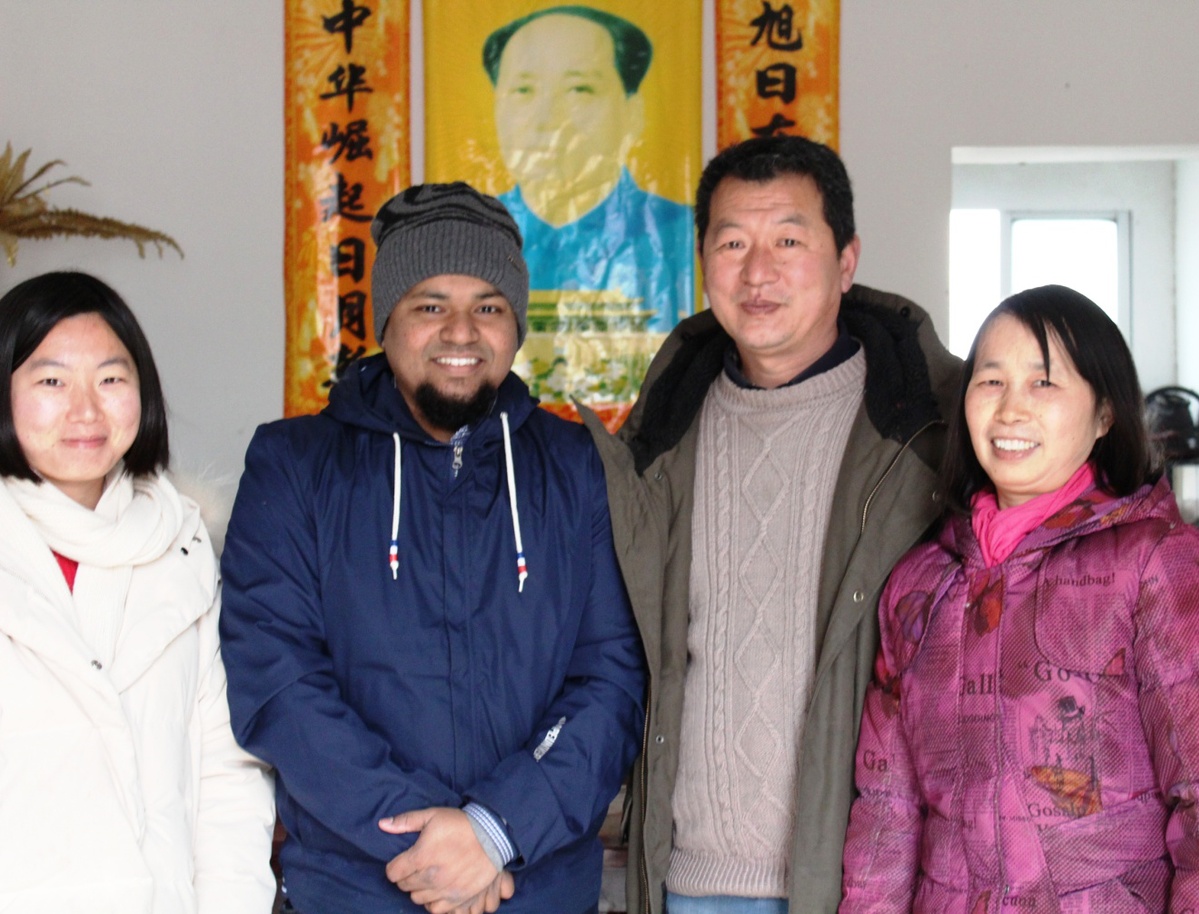 I have lived in China for the last two years, studying President Xi Jinping's economic and social reform policies. I think these can be best observed by both experiencing life in a Chinese mega-city, and surveying development in rural China.
An opportunity for the latter came when I visited my friend Wanwan's house in Hong Yi Cun, Hanchuan City, in Wuhan.
It was early morning on Saturday, Feb 23, when we arrived at her house. I was given a warm welcome by Wanwan's family and was offered dumplings and noodles for breakfast. I am a Muslim, and Wanwan's family was careful about my religious beliefs and served me halal food. I appreciated their big hearts and hospitality, clearly rooted in their culture.
One thing that amazed me arriving to the house was a large picture of Chairman Mao Zedong on the living room wall. I thought about how Wanwan's family still loves their former leader, and about the pride they feel for his contributions to their country.
After finishing breakfast, I met Wanwan's grandma, who is about 80 years old, her younger brother, nephew, uncle and aunt. I was inspired watching their family interact, especially by the respect they show the older generation.
I also observed the empowerment of women in Wanwan's family. Wanwan has a job in Wuhan city, and contributes to her family. Her mother takes care of the house and helps her father with his work, while Wanwan's grandmother lives in a three-storey house with enough property to meet her own expenses.
Wanwan took me on a bike tour of her village before lunch, and she showed me some of her childhood friends' houses, many of which seemed abandoned. Wanwan told me that, typically, this meant the people who once lived in them had built bigger houses nearby, like her family.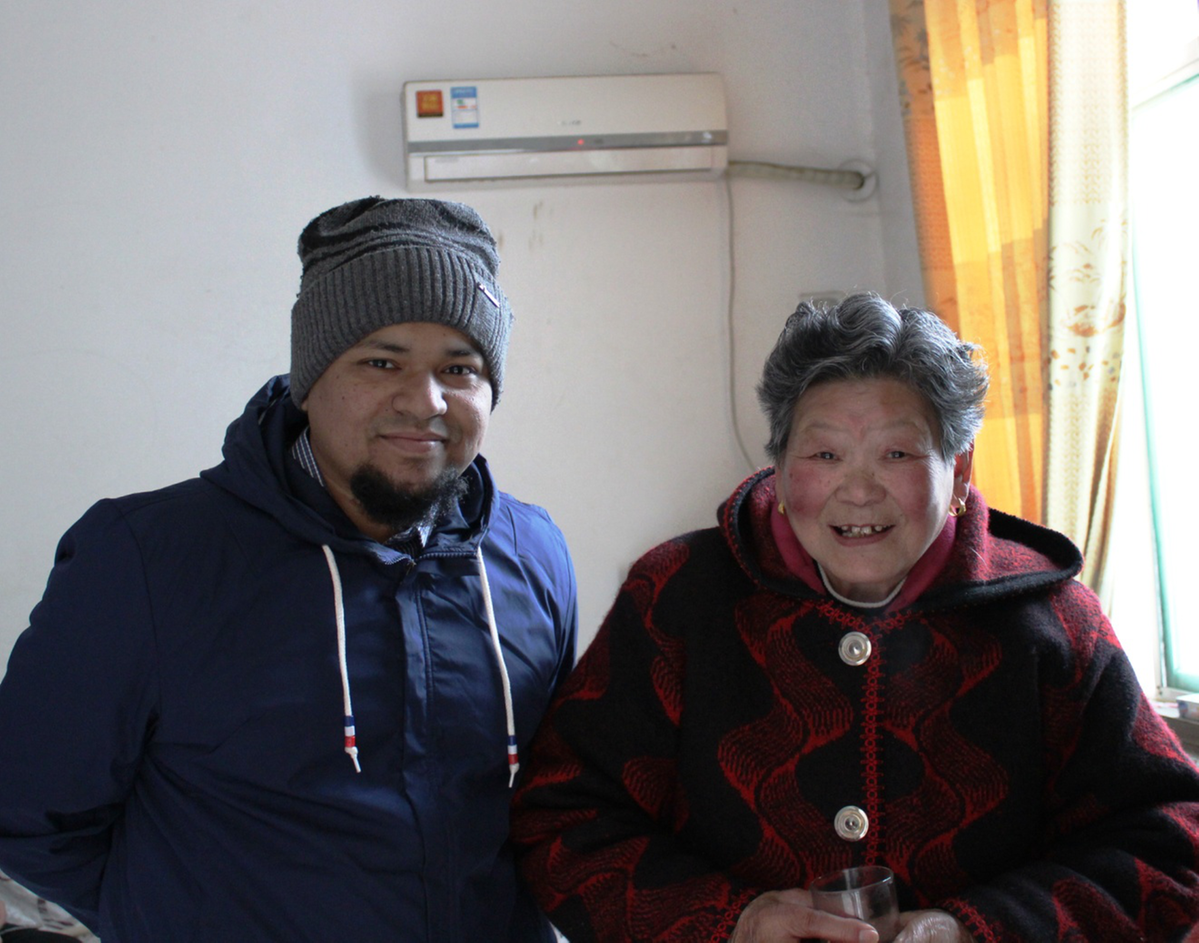 This symbolizes China's socio-economic development over the years. The country recently enacted its Rural Vitalization Strategy, in September 2018. The policy focuses on developing rural areas by encouraging business and constructing better living environments through effective governance.
China's rural population is now embracing technology, with a recent Alibaba report showing that digital spending on its platforms in rural areas grew 23.8 percent in 2018, 4.5 percent higher than first-tier cities Beijing, Shanghai, Guangzhou and Shenzhen.
In Wanwan's house there was a large LCD TV, air conditioners, expensive furniture and cars parked outside. Roads nearby had CCTV cameras installed to ensure maximum security, while police stations and hospitals are increasingly easier to reach. All this indicates the decreasing gap between urban and rural life in China.
After lunch I had a wonderful conversation with Wanwan's grandma, where she recalled some of her memories of China and the small yet significant contributions she's made to her country.
Other family members joined us, and I realized that this was the first time they had hosted a foreigner. While they were proud, I was honored, and thanked them for their generosity. I told them that I will never forget my visit for the rest of my life.
The author is a PhD candidate at the School of Political Science and Public Administration, Shandong University, Shandong, China.
Most Viewed in 24 Hours
China Views