Spanish cosmetics make inroads into China
Share - WeChat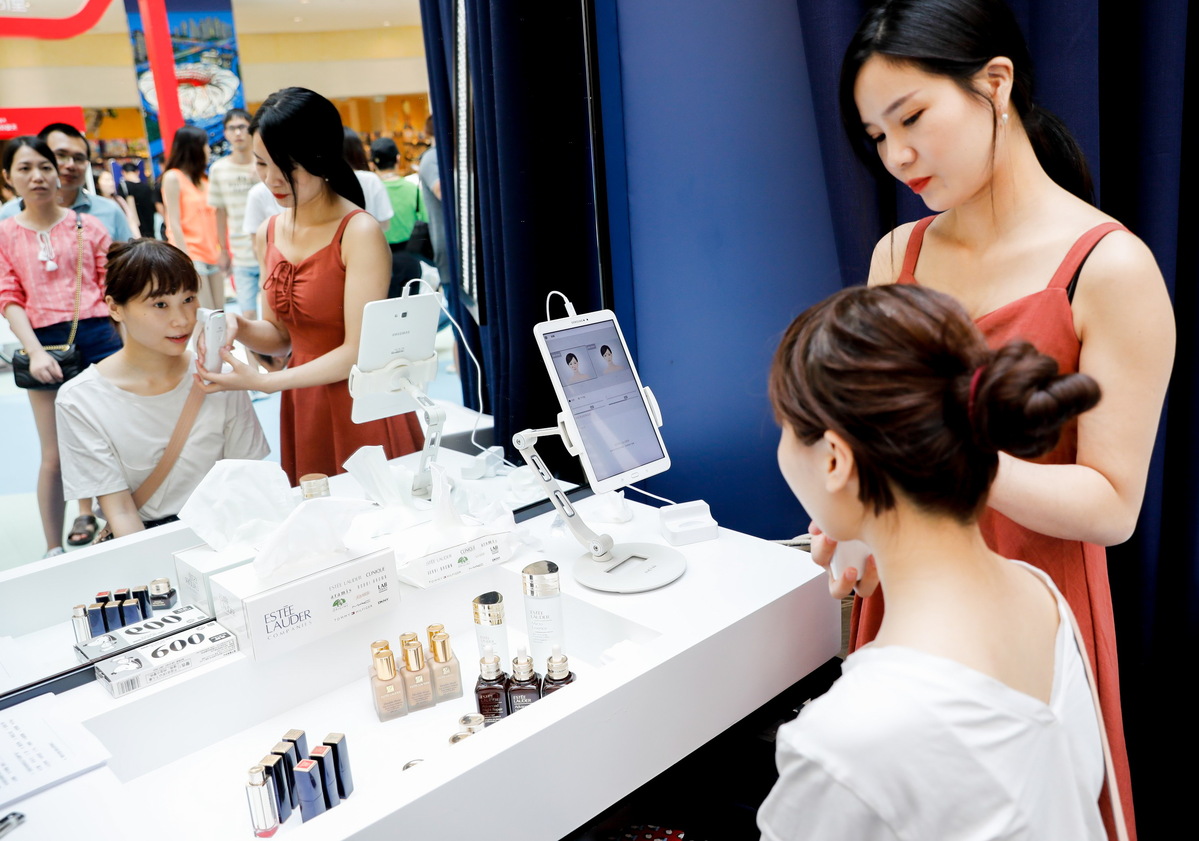 MADRID - Spanish-made cosmetic products are making important inroads into the Chinese market thanks to companies such as Sesderma and are now among the biggest sellers in the Asian giant's ever-growing market.
Sesderma, which was founded in 1989 in a small laboratory in Valencia in eastern Spain, has grown to become a reference for Spanish cosmetics on a global scale.
The company began to export to China in August 2017 only, and already 12 percent of its sales are realized on the Chinese market. Its revenues totaled 30.8 million euros ($34.9 million) in 2018, 26.9 percent more than in 2017.
"China is a society where they value skin care enormously and they begin to look after their skin much earlier than in the west," the company's founder and Director General, Gabriel Serrano, told Xinhua.
In Spain "people begin to use skin care products aged around 30. If you do things well, you can maintain those clients through their 40s, 50s, 60s and the rest of their lives. The aim is to build client loyalty among our Chinese customers," he said in an exclusive interview.
Serrano explained that online platforms, such as Alibaba, were vital in opening doors for his company in the "demanding" Chinese market.
"It doesn't matter how much marketing you do, if you don't have a good product, you can't be successful. Pages such as Alibaba, which have a space where buyers can leave their opinions, have helped us to be more visible and to grow," he said.
China's 'Singles Day' on Nov 11 exemplified Sesderma's growth in the country: it billed 5 million euros on that one day in what Serrano described as "a record when compared to the previous year (2017), when we had sales of 1.2 million euros".
"We have helped to consolidate Spain (and Spanish cosmetics) in China ... Now, thanks to us, Spain is sixth in the ranking (of sales) and that means we have made a lot of progress," commented Serrano.
Other companies that have been successful in exporting to China include Cantabria Labs, which began commercializing its products in Feb. 2018. The company's Managing Director, Juan Matji, has recently explained in the "El Espanol" online newspaper that "China is currently one of the focus points of our business strategy. It is a key market where the skin care sector is growing."
Other Spanish laboratories, such as ISDIN, Natura Bisse, MartiDerm or Puig, have all helped increase Spain's market share in China.