Beauty procedure market witnesses rapid transformation
Share - WeChat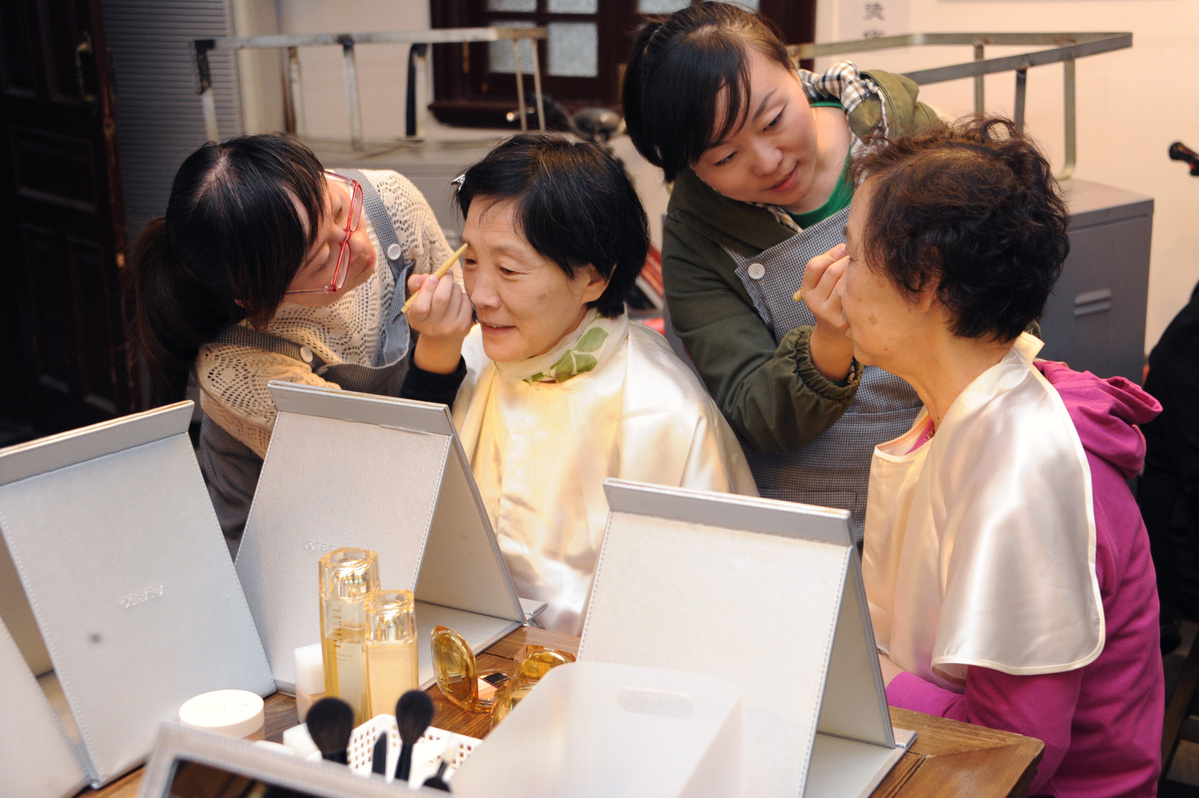 The cosmetic procedure market in China is undergoing a rapid transformation in line with its exponential growth, says Jin Xing, founder and CEO of Soyoung, a leading online e-commerce and social media platform on cosmetic procedures.
One of the most significant changes has been the sizable chunk of people aged under 30 in the total number of people undergoing cosmetic procedures, he said.
Jin estimated that almost half of the people having cosmetic procedures are younger than 30. On Soyoung, nearly 70 percent of its registered 30 million users were born after 1990.
For one thing, young people are more open-minded about new technologies and services, and many of them regard cosmetic procedures as convenient and effective means to become attractive.
For another, the overall income of Chinese people has been increasing rapidly, while the prices of cosmetic services are reducing quickly due to a sharp drop in costs for marketing and customer acquisition, thanks to social media and e-commerce platforms such as Soyoung, and fierce competition among cosmetic procedure providers, Jin said.
An average injection of hyaluronic acid now costs less than 1,000 yuan ($156), whereas the price was about 6,000 yuan to 8,000 yuan five years ago. The number of cosmetic procedure entities in Beijing increased from about 230 three years ago to more than 400 now, according to Jin.
Customers have also become more rational towards cosmetic procedures, he added.
In the past, when considering having cosmetic procedures, people used to think only about surgeries to get double eyelids, a high nose, a pointy chin and bigger breasts, and some simply wanted to copy celebrities' facial features. Now, people want to have not only attractive features but also the overall harmony of features. In addition to having facial surgeries, they also spend money on enhancing the overall looks of the body, such as having a lipolysis treatment that removes unwanted fat deposits, according to Jin.
It is now widely known that cosmetic procedures are medical and only licensed professionals and facilities are allowed to provide such services, he said. Before having a cosmetic procedure, people will search for information on the procedure and compare doctors and facilities before making a final decision, he said.
People also care a lot about health and fitness, according to Jin. For instance, an increasing number of women have procedures to reshape private parts for a better sex life, he said.
However, Jin said he is concerned about some customers and providers of cosmetic procedures overlooking the medical risk, which can cause great damage to the prosperous industry.
Despite the maturity of cosmetic procedure technologies, these treatments are medical and invasive, which means they need to be conducted in a sterile environment and are not 100 percent safety ensured, he said.
As having cosmetic procedures seem to be fashionable among young people, they tend to forget that any neglect in such a medical treatment could lead to unwanted consequences, Jin said.
Yang Mingjie, a Dalian-based cosmetic surgeon in Liaoning province, said she is worried that growing demand for such procedures has attracted unqualified service providers, which will bring high risks to customers. Cosmetic procedures should be provided carefully and prudently, she said.