US confirms its envoy has met with Venezuelan officials
Share - WeChat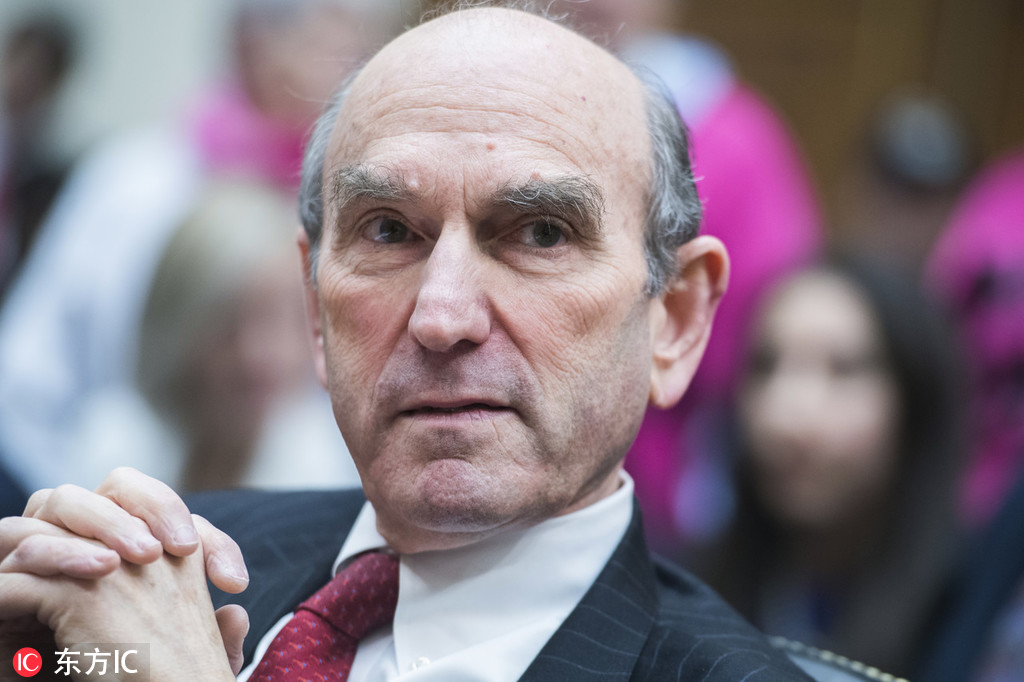 WASHINGTON - The US State Department confirmed Tuesday that US Special Representative for Venezuela Elliott Abrams had met with Venezuela officials recently to ensure the security of US personnel in the South American country.
"There has been one meeting," State Department Deputy Spokesperson Robert Palladino said at a press briefing on Tuesday, adding that the meeting "focused on ensuring the security of our personnel in Venezuela."
Meanwhile, Venezuelan President Nicolas Maduro told Associated Press last week that his foreign minister Jorge Arreaza had held secret talks in New York with Abrams.
Maduro said while in New York, Arreaza invited Abrams to come to Venezuela "privately, publicly or secretly."
Arreaza said Sunday that he met with Abrams over the past weekend to address the two countries' relationship.
"We have held two meetings of which I cannot give details because I have to respect the confidentiality of them, but there have been meetings where we have listened to each other," Arreaza said, according to Venezuelan state television.
In his Monday speech to Venezuelan American community at Florida International University, President Donald Trump said the United States was seeking a peaceful transition in Venezuela without ruling out the use of force, apparently to mount pressure on Maduro.
Abrams, however, made it clear during a Congressional hearing last week that the United States would not be militarily involved in Venezuela.
US military cargo planes carrying US aid arrived in the Colombian border city Cucuta on Saturday. Denying the existence of a humanitarian crisis, the Maduro government refused to let the aid cross the border and called the aid operation a US-orchestrated show leading to an eventual invasion.
Washington has recently stepped up economic and diplomatic pressure against the Maduro government.
Venezuelan opposition leader Juan Guaido declared himself "interim president" on Jan 23 and was recognized by Washington.
In response, Maduro announced he was severing "diplomatic and political" ties with the United States, ordering all the US diplomatic and consular personnel to leave Venezuela.
Maduro has accused Washington of orchestrating a coup d'etat in order to install a puppet regime in Venezuela.
Guaido's move came less than two weeks after Maduro, who won the 2018 Venezuelan presidential vote, was inaugurated for a second term.