Trump addresses Venezuelan community to pressure Maduro govt
Share - WeChat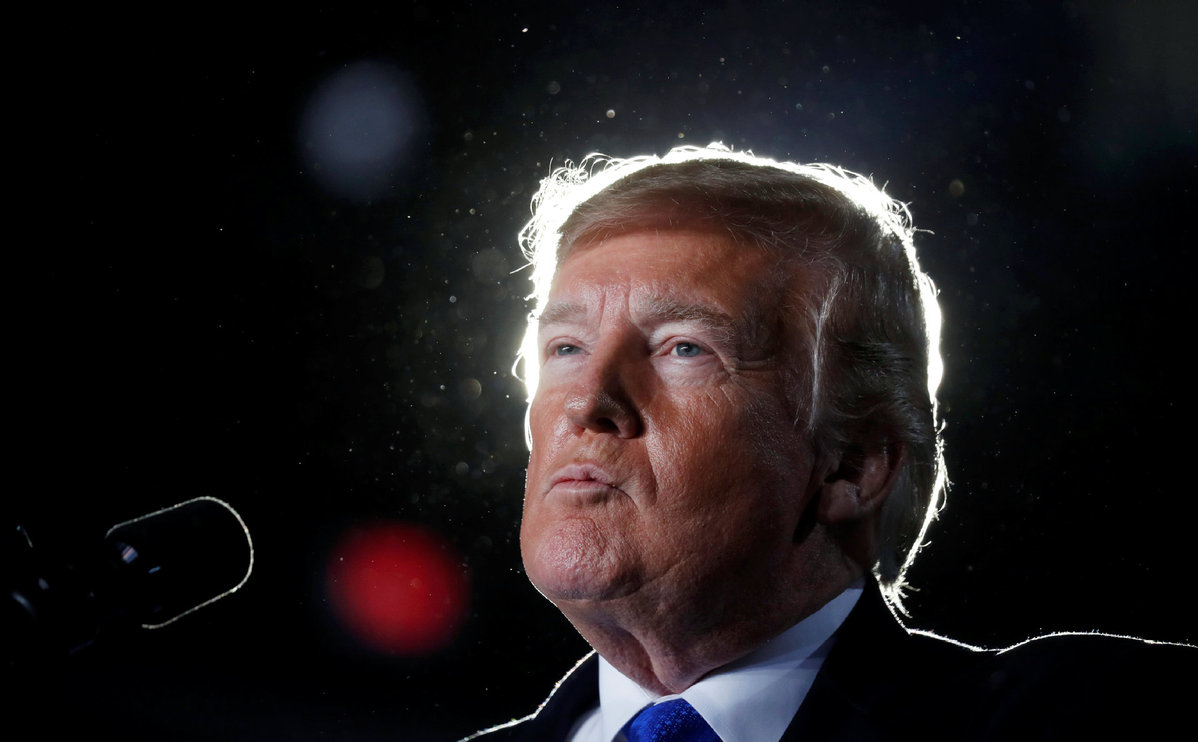 WASHINGTON -- US President Donald Trump said Monday in Miami, Florida that the United States is seeking a peaceful transition in Venezuela without ruling out the use of force, apparently to mount pressure on Venezuelan President Nicolas Maduro.
"We seek a peaceful transition of power, but all options are open," Trump said in his speech to Venezuelan American community at Florida International University.
He reiterated his firm support to Venezuelan opposition leader Juan Guaido. In a parallel move, Trump attempted to alienate Venezuelan officials from Maduro, warning them not to follow Maduro's order to block US aid from entering Venezuela while persuading them to accept "Guaido's generous offer of amnesty."
"You will find no safe harbor, no easy exit, and no way out. You will lose everything," Trump warned.
"President Trump is two-faced on the Venezuela issue," Florida Democratic Party Chairwoman Terrie Rizzo pointed out, adding Trump talked about fighting against the Maduro regime, but his administration kept deporting and detaining Venezuelans refugees.
US military cargo planes carrying US aid arrived in the Colombian border city Cucuta on Saturday. Denying the existence of a humanitarian crisis, the Maduro government refused to let the aid cross the border and called the aid operation a US-orchestrated show leading to an eventual invasion.
"Humanitarian aid has been turned into a spectacle to justify a military intervention of our country," Maduro said last week at a news conference in Caracas.
US effort to distribute tons of food and medicine to Venezuelans was more than just a humanitarian mission, National Public Radio (NPR) reported. "The operation is also designed to foment regime change in Venezuela - which is why much of the international aid community wants nothing to do with it."