Hamsik coup has Dalian dreaming
Share - WeChat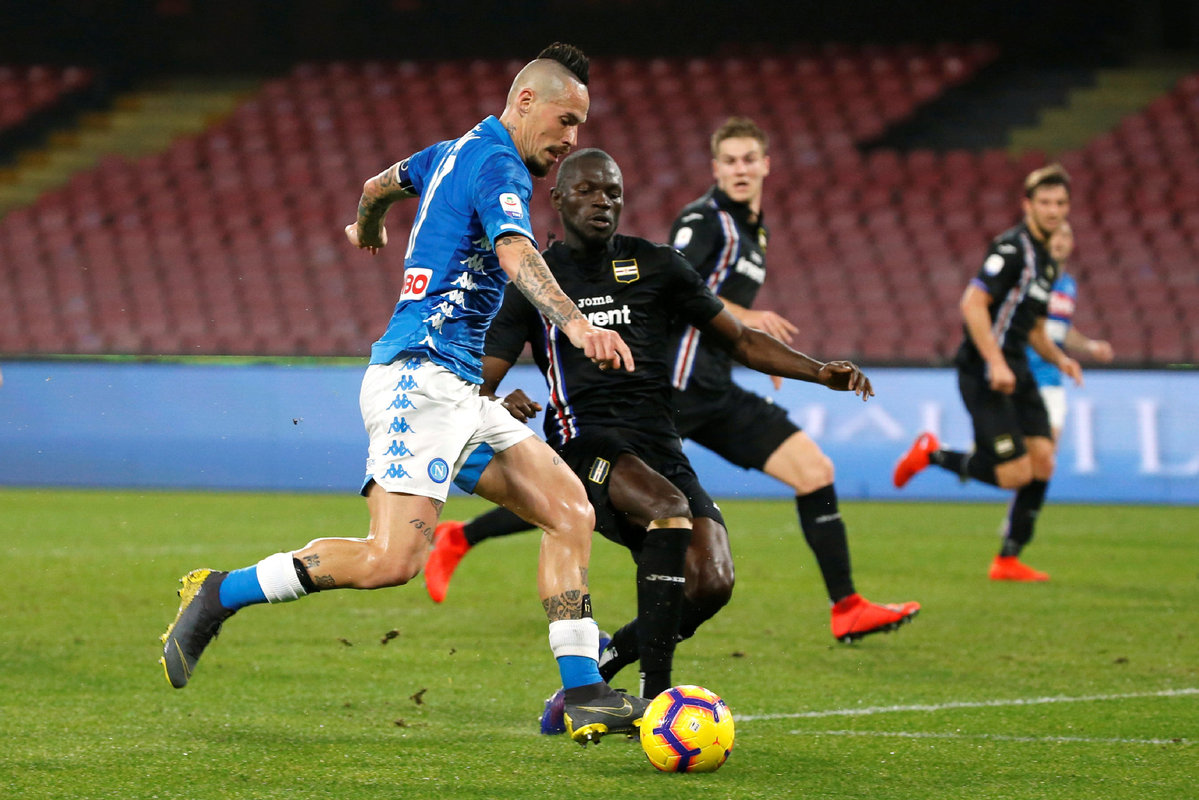 He also boasts international experience, having managed South Korea from 2011-13.
"Dalian Yifang welcomes the arrival of Mr Choi Kang-Hee and his team," a club statement read. "We hope he can fit into the squad and the Chinese Super League as soon as possible through the on-going winter training. With all of his talent, we believe he can lead the team to a brilliant result in the new season."
Dalian has also boosted its domestic player quota by signing five China internationals - midfielders Zhao Xuri, 33, from Tianjin Tianhai, and Qin Sheng, 32, from Shanghai Shenhua; and defenders Zhao Mingjian, 31, from Hebei China Fortune; Li Jianbin, 29, from Shenhua and 31-year-old Yang Shanping from Tianhai.
Apart from Li, the rest of the new players are Dalian-born, giving the team a nice balance between homegrown and imported talent.
"In 2019, I will wear the blue jersey of Dalian, and although there are difficulties ahead, we will eventually overcome them all," said veteran Zhao Xuri, who played for Team China at last month's Asian Cup in the United Arab Emirates. "For my own hometown, I will push my limit! Dalian, I'm back!"
Qin added his voice to that local fervor, saying: "Dalian's kids are all back home! In 2019 season, we will try our best to fight for the honor of this city till the last minute!"
Last season, Dalian splashed a combined $58 million on Atletico Madrid attacking duo Yannick Carrasco and Nicolas Gaitan.
Along with former West Ham and Southampton defender Jose Fonte ($7 million), the talented trio was supposed to transform newly promoted Dalian into a top-six contender.
However, the imports struggled for consistency and a relegation battle ensued, with the Liaoning province club eventually avoiding the drop by just three points.
Dalian Yifang is the latest incarnation of the legendary Dalian Wanda club, which won four league championships between 1994 and 1998 in the early years of pro soccer in China.
Dalian Wanda became Dalian Shide when Wanda Group sold the club in 2000, and 12 years later it quit the CSL.
After years in the doldrums, Yifang won China League One in 2017 to win promotion back to the CSL.
Now with Hamsik and its new band of experienced homegrown stars spearheading its challenge, hopes are high in Dalian a return to the glory days could be just around the corner.