Kenyan students celebrate Chinese New Year
Share - WeChat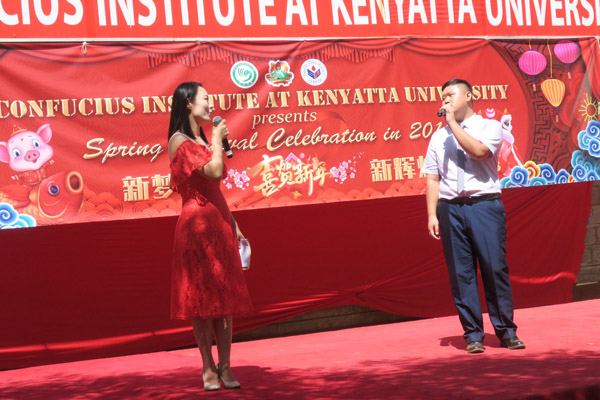 Students learning Chinese have better chances of securing jobs.
Kamau Wango, the co-director of Confucius Institute at Kenyatta University in Kenya, said knowing the language boosts students' career opportunities. "With China's increased economic and political influence globally, it is becoming one of the most spoken languages in the world."
He was speaking during the Spring Festival celebrations held at the campus in Nairobi on Wednesday. Students from the institute entertained hundreds of guests who had gathered to usher in the Chinese Lunar Year of the Pig with performances such as lion dance, martial arts and African music. Demonstrations were also given in writing calligraphy, using chopsticks and cooking of dumplings Jiaozi.
Other schools present were Rusinga Schools, Ruiru Fairview Academy and United States International University, where teachers from KU are offering classes.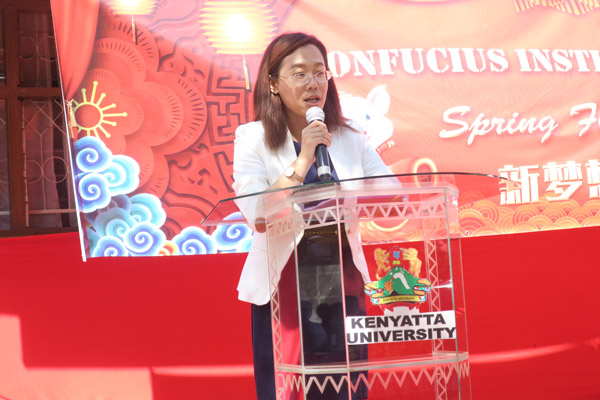 The co-director of the institute, Li Jing, said this was a platform to put into practice lessons taught in class. "Kenyan students love language and culture. By coming together, we exchange knowledge and ideas, hence enhance understanding of each other's cultures," she said. There are at least 580 students studying Chinese in the institute and more than 3,000 have graduated.
She said more scholarships will be offered this year giving a chance to Kenyan students to visit China.
Faith Shukhutsa, a final-year student studying for bachelor's degree in microbiology, said Spring Festival lays emphasize on spending quality time with family. "I love hot pot huoguo. This features a simmering pot placed on a special table and you can cook a variety of food. Then you eat after dipping it in sauce," she said.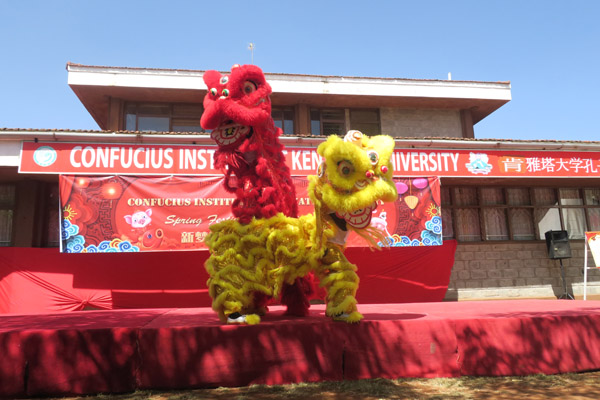 Winfred Kawira is undertaking a bachelor's degree in Chinese language at the university. She has been training in tai chi since September last year and looks forward to visiting China under a scholarship program. "More people are interested in Chinese culture. We have more than 20 students in tai chi class and practice every day," she said.
The institute is looking forward to moving into a new building within the campus soon. Funded by the Chinese government, the new facilities, worth $12 million, aim to increase access to more classes for students.