Localized lineups capturing Chinese consumers' hearts
Share - WeChat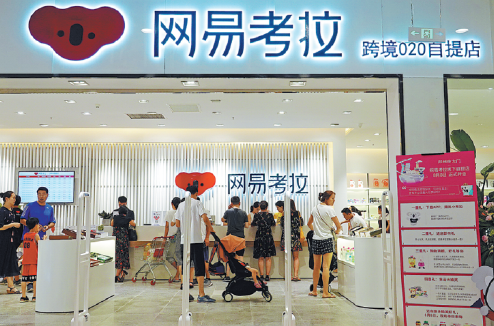 Chili chocolate bars, rose blossom flavor mouthwash, and red and yellow luxury car models-global labels are busy rolling out China-tailored lineups online to win over the country's thriving yet ever-changing consumer market.
Gone are the days when e-commerce was simply a space for bargain hunters seeking budget items. Today, international brands are making a splash in China with customized products and categories, banking on data-backed consumer insights.
Personal health multinational Unilever is poised to soon launch its China-incubated skin care brand Purifi soon on Tmall, Alibaba Group's leading business-to-consumer site.
"When we developed products in the past, it would normally take us 24 to 36 months. But this time, it took us only six months through co-creation with Alibaba," said Vincent Zhao, marketing director of skin cleansing at Unilever China.
Martin Suter, head of e-commerce at brewer AB InBev Asia Pacific, agreed, saying relying on traditional methods, such as market research panels, cannot help brands to keep pace with the market's dynamic and fast-changing consumer preferences, which can be better captured via data.
"What Tmall gives us is an opportunity to rapidly test new product concepts, prelaunch to validate those tests with consumers, and then ideally to innovate from a product perspective and then take it to the market," Suter said.
The likes of Unilever and AB InBev are joining forces with around 80 brands via the Tmall Innovation Center to distill insights from data to help brands develop, design and market new products specifically to Chinese consumers.
According to Alibaba, last year about 200,000 major international and local brands debuted a combined 50 million new products via the Tmall platform. Earlier this week, it proposed a plan to incubate 100 new products with annual revenue of 100 million yuan ($14.8 million) in 2019.
"Our goal is to enable brands to make more informed decisions by providing them with the most accurate market insights," said Miya Duan, head of Tmall Marketing. "By handing them the necessary tools, brands can often expedite their research and development time and raise the probability of presenting a product that will be accepted by Chinese consumers."