JD stresses sustainability in e-commerce development
Share - WeChat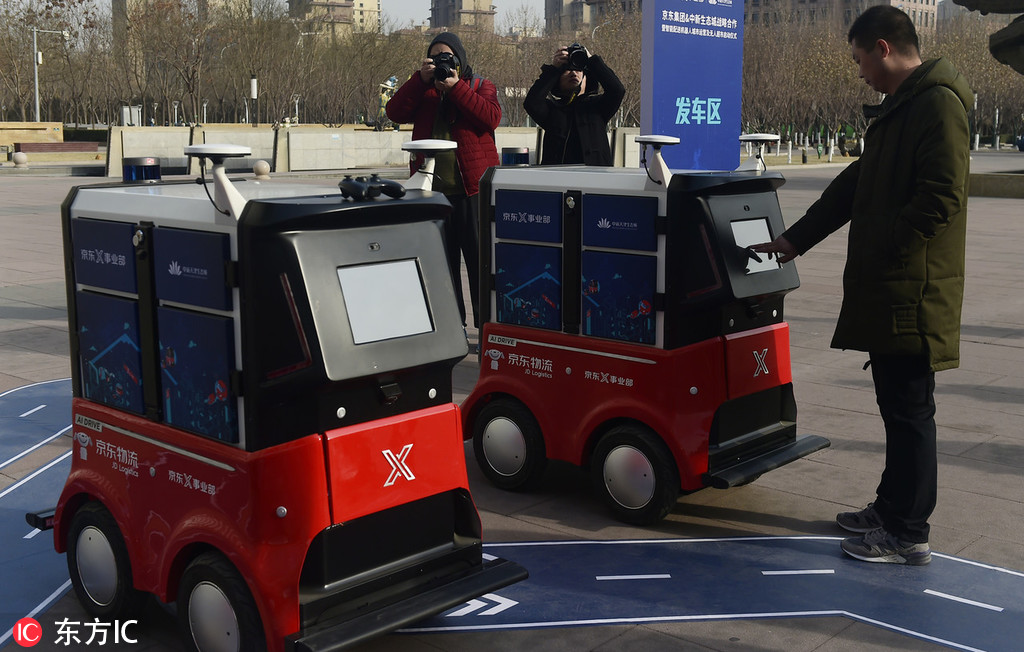 Active steps should be taken to make global consumption more sustainable, especially for those building the future of retail through e-commerce, said Long Yu, the chief human resources officer and general counsel for online retailer JD.
Consumption has increased due to the greater convenience created by the robust e-commerce industry, but more purchases mean more waste, said Long in a signed article published on the official website of the World Economic Forum.
Packaging waste and emissions have gained greater attention in recent years, said Long, who is also the chairwoman of the JD Foundation, which focuses on sustainability and can provide guidance on this issue for e-commerce companies.
Long explained how JD works to reduce waste, promote sustainability, and get its customers involved in the article A Guide to Sustainable E-Commerce.
To cut down on waste in the delivery process, JD's customers can return their boxes for reuse and recycling with the help of the company's partner retailers and delivery companies. Besides that, the company wastes less by introducing reusable boxes made from biodegradable materials, reducing tape thickness to seal boxes, and going digital for documents.
When it comes to sustainability, JD has converted over 5,000 of its delivery vehicles to new energy till now. Once its entire fleet goes green, the change will reduce an estimated several million tons of CO2 emissions per year. JD also hopes its couriers pick up used items during their delivery, which can drive the company's future growth. For manufacturers, JD encourages them to adopt more sustainable processes to reduce any negative environmental impact, especially on natural resources.
JD's customers can also get involved in the company's sustainable story. JD is now working with green advocacy groups, like the United Nations Development Programme, to let people know more about sustainability and then change their consumption habits. The company has launched a recycling program for used items such as clothing, toys and books that go to charities and nonprofit organizations, which helps to reduce waste and alleviate poverty.