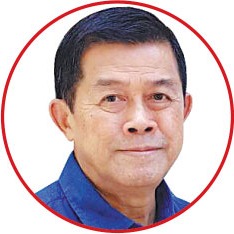 Korn Dabbaransi
Thai politician and social activist
BORN:

Sept 14, 1945

CAREER:

1986-88: Deputy minister of industry, Thailand (government of Prem Tinsulanon)

1988-91: Minister, Office of the Prime Minister (government of Chatichai Choonhavan)

1994-95: Minister, Office of the Prime Minister (government of Chuan Leekpai)

Thai politician and social activist

1996-97: Deputy prime minister (government of Chavalit Yongchaiyudh); Minister of industry

1998-2000: Deputy prime minister (government of Chuan Leekpai); Minister of public health

2002-03: Deputy prime minister (government of Thaksin Shinawatra)

2003-present: President, Thai-Chinese Friendship Association

2004-05: Minister of science and technology (government of Thaksin Shinawatra)

"We respect every country's culture. You have your own opinion and I have mine, but we can share dinner together."

Korn Dabbaransi, president of the Thai-Chinese Friendship Association


Close bond with China inherited from ancestors
Wen Zongduo in Hong Kong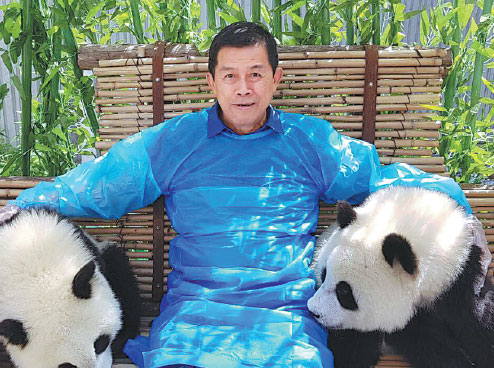 Thai politician Korn Dabbaransi recalls meetings with top Chinese leaders over four decades
It was during Thai politician Korn Dabbaransi's second meeting with Deng Xiaoping, in 1978, that he first learned of China's reform agenda.
"China will open up, step by step," Deng told a visiting Thai delegation led by deputy prime minister Chatichai Choonhavan. Dabbaransi was part of the delegation as a vice-minister.
After the "cultural revolution" (1966-76) which led to instability in society and brought production to a halt, China shifted its focus from politics to economic growth.
Deng stressed that China would no longer keep its doors shut, and was ready to learn from other economies. "All things were being refreshed in China, Deng emphasized," Dabbaransi said. "He told us to visit Shenzhen and we did later that year. But Shenzhen at that time was almost empty, with lots of paddy fields."
Back then, the city in southern China's Guangdong province was a cluster of fishing villages. However, Shenzhen was designated one of the country's four special economic zones for opening-up on Aug 26, 1980 - a historic change that would benefit a billion lives.
Since then, investments from overseas, including Thailand, have turned it into China's most successful economic zone. When Dabbaransi visited Shenzhen again in 2018 for the 40th anniversary of the "Shenzhen Success Story", he said the city was "living proof right in front of your eyes".
"Deng said Thailand and China will certainly be more than friends," said Dabbaransi, adding that Deng was carrying on the vision of late premier Zhou Enlai, who died in 1976.
Dabbaransi met both Deng and Zhou for the first time in 1975. As secretary to Thai foreign minister Chatichai Choonhavan, the group visited Zhou in hospital in January that year.
"I will never forget the welcome greeting from Premier Zhou to General Chatichai, who had never met each other before," he said.
"The premier told my foreign minister: 'Welcome, son of my old friend.'" Zhou was referring to field marshal Phin Choonhavan, who fought in World War II as Zhou did.
"That fateful meeting was truly extraordinary," Dabbaransi said. Diplomatic relations between China and Thailand were soon established, beginning on July 1, 1975.
Later, Zhou suggested to Chatichai that another "people to people" channel should be established. That idea led to the birth of the Thai-Chinese Friendship Association in Thailand in 1976. It was headed by the general until 1998, and is currently led by Dabbaransi.
Dabbaransi recounted his meetings with top Chinese leaders during his long career. Among the high-ranking Chinese officials he met were presidents Jiang Zemin and Hu Jintao, premiers Zhu Rongji and Wen Jiabao, and President Xi Jinping, who was then vice-president.
He said the Chinese leaders since Deng's time have pushed for brotherly cooperation with Thailand and their collective and successive efforts over the years have led to China's successful development.
"The success of China has caused ripples in all the seven seas of the world today," he said.