Future of Volkswagen lies with China, says executive
Share - WeChat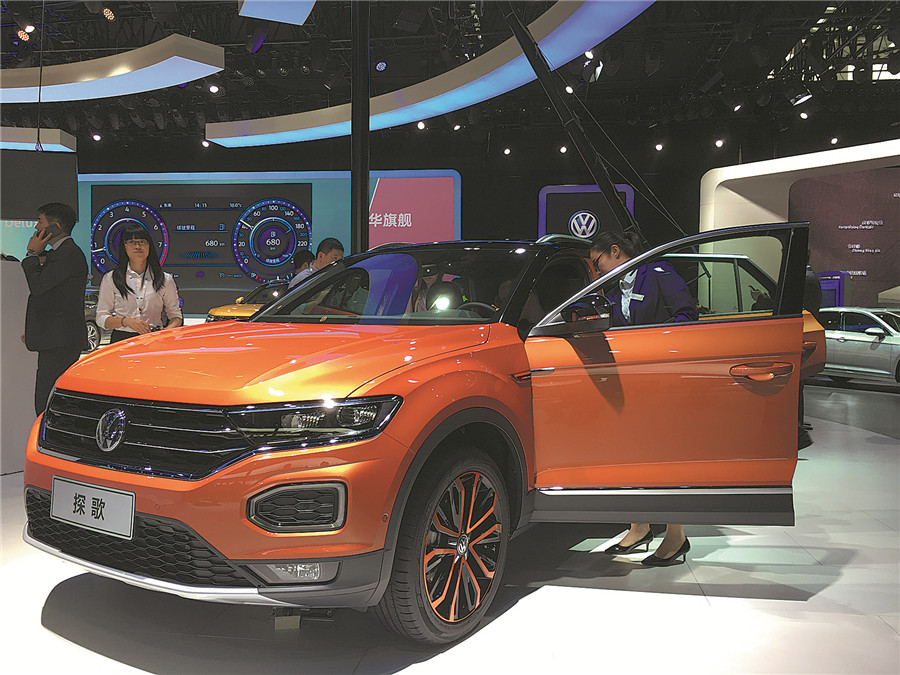 Volkswagen AG expects China, which accounts for around 40 percent of its annual sales, to play an even more important role as cars are becoming smart, electric and connected, saying the country will replace Europe as the source of its technologies.
"The future of Volkswagen will be decided and determined here in China," CEO Herbert Diess said last week in Beijing.
"As cars are becoming more internet devices, you need (a) totally new set of skills, which are not really present in Germany. We don't have a big software ecosystem," said Diess, who has also taken the helm of the carmaker's operations in China.
Volkswagen has been the best-selling brand in the country. Last year, Volkswagen, together with its Audi, Skoda and Porsche brands, delivered 4.21 million cars to Chinese customers, up 0.5 percent year-on-year.
But Diess said its approach in the past of taking automotive technologies and standards from Europe into China must now change into co-developing them for the rest of the world.
China is the world's largest automotive market, with room for further growth and prospects of a technological rise in terms of mobility unseen in other parts of the globe, he said, adding that more importantly, the Chinese government has a clear roadmap for its automotive industry.
"President Xi has stated his clear vision, which focuses on emission-free fully electric cars, and also focuses on autonomous driving," Diess said.
"Moreover, President Xi also drives the automotive industry to further opening-up, which means new investment possibilities and bigger stakes for foreign companies, which are very much motivating for us."
China announced plans last year to phase out the equity cap on foreign ownership in automotive joint ventures by 2022.
Diess said Volkswagen will work out details in coming months with Chinese joint venture partners - FAW, SAIC Motor and JAC Motor - over plans for technological development with them and Chinese internet companies.
He said conclusions will be reached this year, which will be crucial for Volkswagen's development in the next decade or two decades in China.
Volkswagen has already made moves in trend-setting technologies, including electro-mobility and autonomous driving.
It will invest more than 4 billion euros ($4.51 billion) this year in terms of e-mobility, connectivity and mobility services, said Jochem Heizmann, then-president and CEO of Volkswagen Group China, at the Guangzhou auto show in November.
He said the company will offer 30 new energy vehicle models under different brands in the market by the end of the decade, and half of them will be locally produced at its three joint ventures.
The company has set a target of selling 400,000 new energy vehicles in China in 2020 and 1.5 million in 2025.
Late last year, Volkswagen joined hands with Baidu to develop autonomous driving solutions in the country.
In 2017, Baidu opened the Apollo consortium, which uses an open-source approach, to third parties to accelerate development of autonomous vehicles. Apollo has brought in more than 130 partners, including BMW and Volvo.
Volkswagen has also set up a technology company in China called Mobility Asia, which is aimed at offering a large portfolio of connectivity services that will make the car a home or office on wheels, according to the carmaker.