Auto giants feel the pinch as annual car sales fall 5.8%
Share - WeChat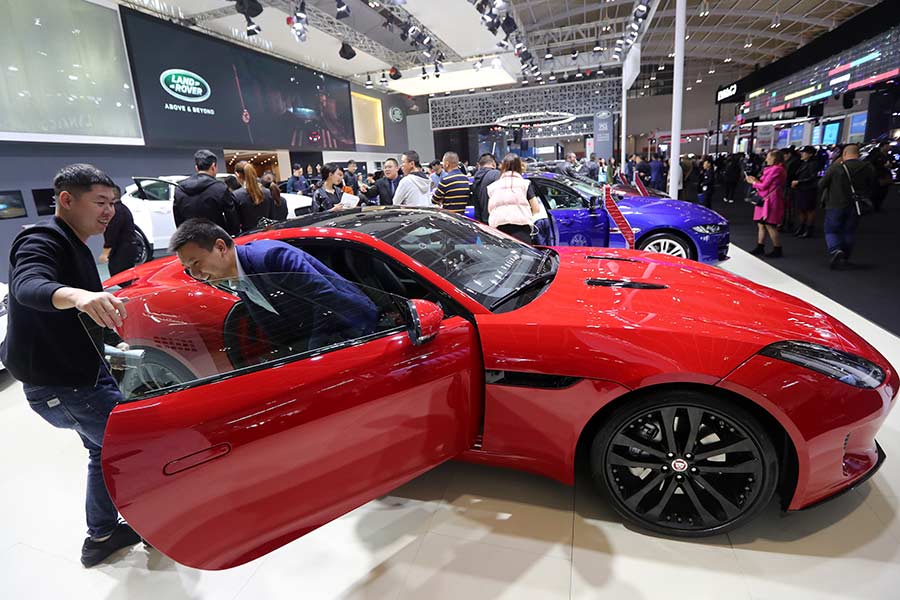 Gloomy results due to soaring housing prices and lackluster stock market
Retail sales of passenger cars in China fell 5.8 percent in 2018 to 22.35 million, the first annual fall since 1990, but there is much room for further growth in the long term, the China Passenger Car Association said on Wednesday.
Sales in December stood at 2.22 million, down 19.3 percent from the same month the previous year, marking the seventh straight month of decline in 2018.
"The situation turned out grimmer than we thought," said Cui Dongshu, secretary-general of the association.
He said the gloomy results were due to a number of factors, including the overall economic situation, soaring housing prices and the lackluster stock market, which had dampened customers' confidence.
Besides, a high comparative base in the fourth quarter in 2017, due to the rush to take advantage of a purchase tax discount, resulted in deeper falls in the same period last year.
Most of the automotive brands were affected. GM, one of the most popular international carmakers in China, delivered 3.64 million vehicles in the country last year, down 9.9 percent from 2017.
SAIC Motor Co, China's largest carmaker by sales and a partner of GM and Volkswagen, saw its sales last year edge up 1.75 percent to 7.05 million. In 2017, it registered a growth rate of 6.8 percent.
Geely was the best-selling Chinese brand last year. Its sales grew 20 percent from 2017 to 1.5 million last year, but it missed its target by 5 percent. It did not expect the rise to continue, setting a sales goal of 1.51 million for 2019.
Cui said the pressure is mounting on automakers to offer products that customers want.
"Declining car sales may speed up the process of squeezing out the incompetent players and we may see some of them exit the market next year."
GM said it will introduce a record of more than 20 new and refreshed models in China in 2019 and about half of them will be new nameplates.
"China's vehicle market has entered a new era of high-quality development, in which product and service excellence will be the key to sustained growth," said Matt Tsien, GM executive vice-president and president of GM China.
Volkswagen AG plans to offer a number of new models in China as well and is expected to launch a budget car brand in February to penetrate deeper into smaller cities in the country, according to its chief of China operations Stephan Woellenstein.
Cui said the measures from GM and Volkswagen are "a wise move" in such a situation, predicting China's car sales composed of passenger cars and commercial vehicles would exceed 40 million in the long term.
He said the market had hit the bottom in 2018 and would start to see positive growth this year considering factors including the eased tariffs on imported vehicles from the US and carmakers' efforts to cut excessive inventory since the second half of last year.
"It will be positive, at least at 1 percent in 2019. And China has said it is considering offering some stimulus to encourage car purchases, which will be a further boost," said Cui.
In an interview with China Central Television aired late on Tuesday, Ning Jizhe, deputy head of the National Development and Reform Commission, said car sales are expanding from cities to rural areas, and China is to draft supportive policies to encourage farmers to purchase vehicles. No details have been released.
Many Chinese mainland carmakers saw an upsurge in their stock prices on Wednesday. Great Wall Motor's share prices in Shanghai soared 10 percent, SAIC rose 3.7 percent, and Hong Kong-listed Geely was up 8.4 percent.