BMW steers through flagging market, lands key victories
Share - WeChat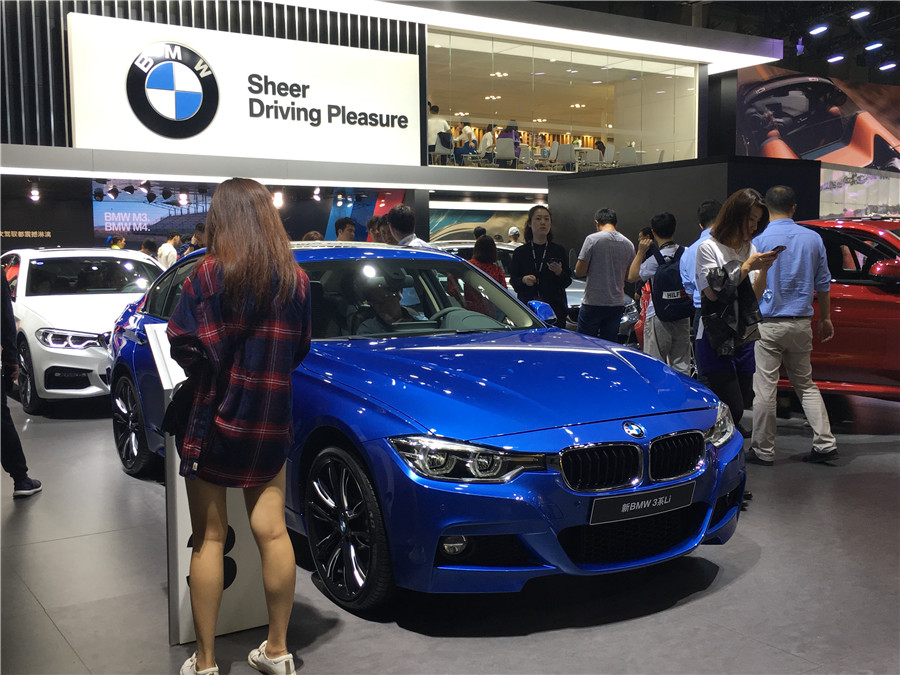 German carmaker rises above downward trends with business and research breakthroughs
Despite China's sluggish market in 2018, which put pressure on many carmakers, BMW enjoyed the pleasure of smoother driving with many firsts garnered in the year.
The German car group said it sold 639,953 BMW and MINI cars in China last year, up 7.7 percent year-on-year, the best year since BMW's arrival in 1994. Its accumulated sales have since reached 4 million in the country, its largest single market.
Of them, the 5 Series sold more than 160,000 units, up 29.4 percent year-on-year.
Another major contributor is the 3 Series, whose sales went up 5 percent to 150,000 units.
BMW expects solid Chinese sales growth in 2019, with 21 models slated to hit the market.
"While the Chinese market has normalized, the premium segment is expected to show good growth potential," said the carmaker.
"Locally manufactured BMW vehicles will be the main growth drivers, especially the BMW X3, which will be fully available in 2019, having started production in June 2018," it said.
But there were things more thrilling in 2018 than sales.
BMW became the first global carmaker to seek a majority stake in local partnerships.
The company reached a deal in October with Brilliance China Automotive to raise its equity to 75 percent in 2022 - the year China removes equity caps in the passenger cars sector.
Analysts said the equity change will help boost its development in China after 15 years of localized production at its joint venture BMW Brilliance Automotive.
Harald Krueger, chairman of BMW, said the company will invest 3 billion euros ($3.44 billion) to raise the plant's annual capacity to 650,000 vehicles from the early 2020s.
The plant will also produce electric vehicles, including the iX3 SUV which will be sold worldwide. BMW decided last year to produce MINIs in China as well. According to a deal it signed with China's Great Wall Motor, the two would invest 5.1 billion yuan ($769 million) in a 50-50 joint venture called Spotlight Automotive Co based in Zhangjiagang, Jiangsu province.
When completed, the factory will have an annual production capacity of 160,000 vehicles. China was MINI's fourth-largest market in 2017 with around 35,000 cars delivered.
Also, BMW made rapid progress in connectivity, mobility and autonomous driving in China last year.
It is offering online ride-hailing services in Chengdu, Sichuan province, after it became the first foreign carmaker to receive the license to do so in China in November.
"We are committed to integrating the experiences BMW Group has had in international markets with local customers' demands, and are aiming to offer high-end mobility services," according to Joe Pattinson, CEO of BMW Mobility Services.
BMW was the first international carmaker to be allowed to test autonomous driving on public roads in the country after it received a permit from Shanghai authorities in May.
The company has set up a strong team in Shanghai, including more than 60 experts in autonomous driving. China now provides BMW with its largest development capacity outside of Germany.
Besides the research and development center in Shanghai, it has one in Shenyang, Liaoning province, where its joint venture is located, and another in Beijing.
"China has a lot of talents and the government is a big supporting factor. Shanghai spearheads the BMW research and development network in China and also serves as an incubator for future technologies," said Jochen Goller, president and CEO of BMW Group Region China.