Hope springs eternal
Share - WeChat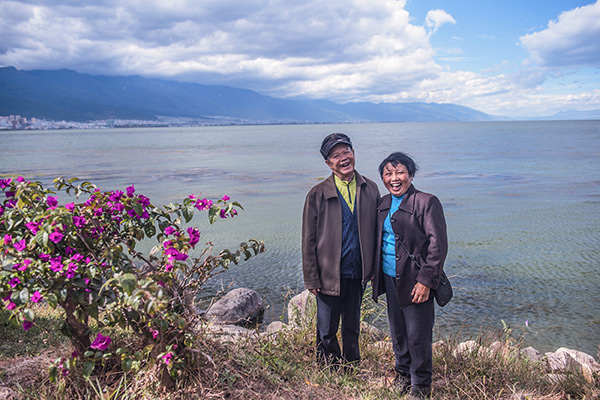 Award-winning film is a heartwarming tale of four springs, three kids, two parents and a family finding meaning in everyday life, Li Yingxue reports.
Amateur director Lu Qingyi's debut work, Four Springs, which won the best documentary at the FIRST International Film Festival, hit Chinese cinemas on Jan 4.
The documentary follows Lu's family life over four Spring Festival celebrations from 2013 to 2016, and reunions with his parents, elder sister and brother in Dushan county, Mawei town, Southwest China's Guizhou province.
Lu's documentary mainly follows the daily lives of his parents, Lu Yunkun and Li Guixian, and the fun and humor before Lu's camera presents the audience with a simple but touching story.
Born in 1973, Lu left home when he was just 15 years old. He has had various jobs, including soccer player, bar singer, editor and cameraman.
He turned the lens on his parents during Spring Festival in 2013, when he returned home for the holiday, and for four years he recorded his visits home.
Most Popular