Future of Chinese fencing at center of summit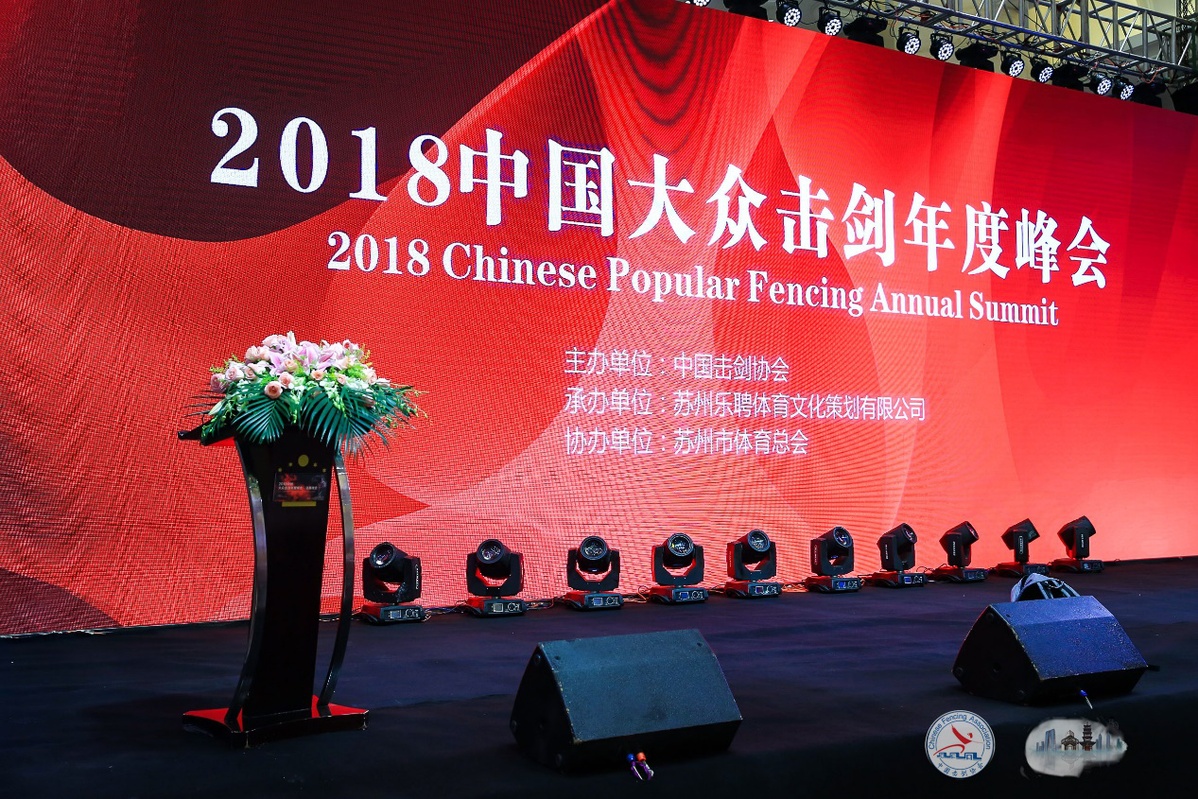 A summit to discuss the future of Chinese fencing was held in Suzhou, East China's Jiangsu province, on Saturday.
The sport has become increasingly popular in recent years, but its development faces a number of challenges.
Official statistics reveal that as of 2018, 576 professional groups in over 30 regions across the country are registered with the Chinese Fencing Association, a year-on-year increase of 60 percent. Over 300,000 fencing fans have taken up the sport, with three quarters under 16 years old.
However, despite the explosive growth in the number of Chinese fencing fans, the country lacks fencers able to compete at the international level and develop the sport in the future, according to Wang Haibin, chairman of the Chinese Fencing Association.
"We are faced with severe challenges that may impact the future development of fencing as a sport, and it is important to propose measures and sketch out plans for 2019," said Wang, who started his coaching career right after the 2004 Athens Games.
Looking to the future, Wang promised that the association would work with all necessary organizations and relevant educational bodies in a bid to find and attract the necessary talent for China to be competitive in the sport.
With an eye to the 2020 Tokyo Olympic Games, the 45-year-old Jiangsu native highlighted the essential role of a sound competition environment and the training of professional coaches who have expert knowledge of the sport.
After becoming a member of the International Fencing Federation in 1974, China has won four Olympic gold medals, with the first clinched at the 1984 Los Angeles Games, with Luan Jujie winning the women's foil event. Zhong Man won first place for men's fencing during the 2008 Beijing Games in saber, before Lei Sheng became the first men's foil Olympic champion at the 2012 London Games, where China's women's epee team also brought home a gold medal.
In August, Chinese fencers bagged a total of three gold, six silver and two bronze medals at the Asian Games in Indonesia, ranking second at the medal table after South Korea.