A shares fall amid market gloom
Share - WeChat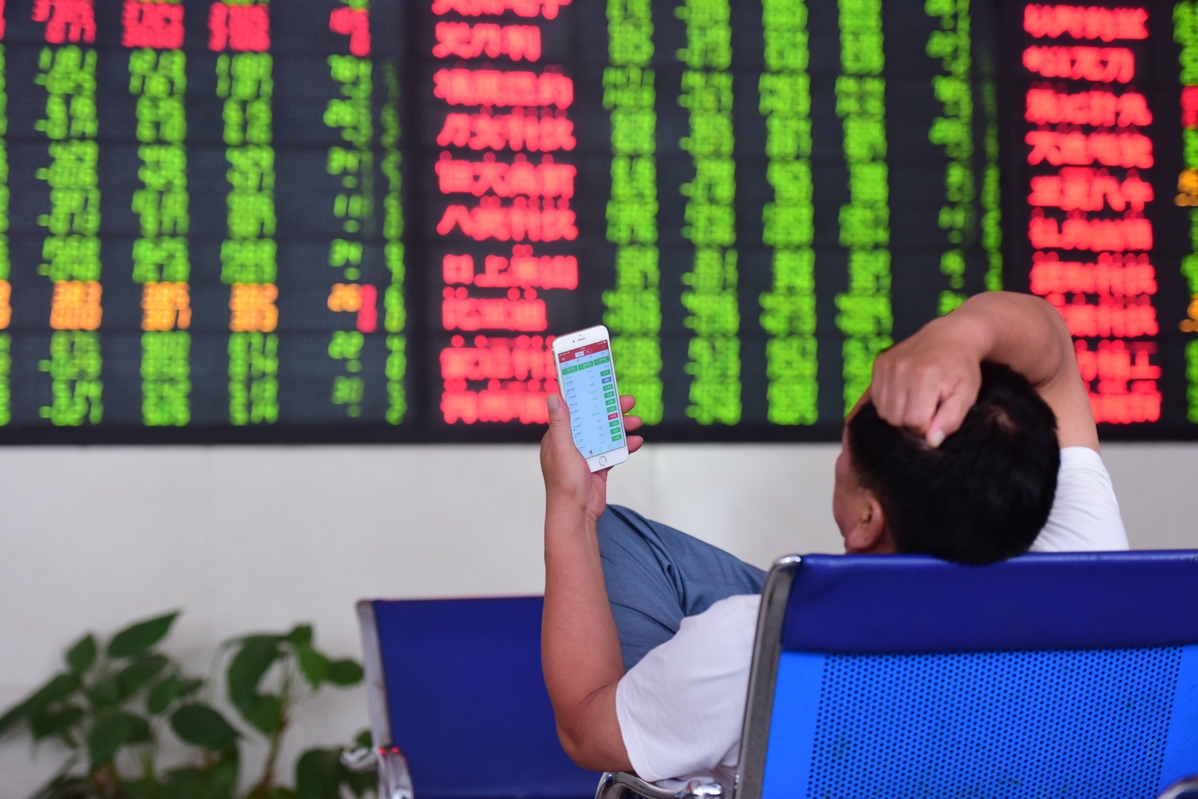 A-share market closed lower on Thursday, erasing gains in the morning session when jumps on Wall Street raised investor sentiment.
The benchmark Shanghai Composite Index was up 0.58 percent at midday, buoyed by an overnight rally on Wall Street. A plunge by heavyweight Sinopec in the afternoon, however, set a bearish tone and dragged the index down 0.61 percent to close at 2483.09 points.
The Shenzhen Component Index ended Thursday's trading lower 1.02 percent at 7215.34 points. The ChiNext Index, China's Nasdaq-style board of growth enterprises, lost 1.26 percent to close at 1248.08 points.
The country's biggest geothermal developer Sinopec, or China Petroleum and Chemical Corp, slumped 6.75 percent to 5.25 yuan (76 cents) per share on Thursday, as news that its trading arm had suspended two executives spooked investors.
Fresh data that industrial profits fell by 1.8 percent year-on-year in November also put pressure on market confidence, analysts said.
A total of 2,906 A shares declined on Thursday, while only 524 shares closed higher.
Despite the market downside, subindexes tracking tech companies doing business related to 4G and 5G registered gains of 1.45 and 0.53 percent, respectively, according to financial information provider Wind Info.
"As the science and technology innovation board is approaching, investors have become passionate about tech shares, especially those doing business related to 5G," said Hong Rong, founder of investor education platform Hongda Education and an MBA tutor at the Shanghai Advanced Institute of Finance.
The high-profile trading platform, which aims to facilitate finance for innovative enterprises and implement capital market reforms, is expected to start operation in the first half of 2019.
But the market on the whole is plagued by a lack of liquidity and low investor confidence, Hong added.
As of Thursday, the Shanghai Composite Index was down 4.06 percent in December and about 25 percent this year.
"Earnings momentum has cooled this year along with the economy, and we expect the trend to extend into 2019," said Gao Ting, head of China strategy at UBS Securities.
But policy support will improve credit conditions and help offset external uncertainties next year, according to Gao. "Policy easing and expected positive profit growth should boost market confidence over time."
The tone-setting Central Economic Work Conference decided last week to maintain market liquidity at a reasonably ample level in 2019. On the fiscal side, it promised supportive measures including larger-scale tax and fee cuts, and a relatively substantial increase in the issuance of special-purpose local government bonds.